Bitcoin has a huge advantage over other in-game currencies in that it can so easily be used in real life. You play some games, score some Bitcoin, and you can already spend it elsewhere – no trading, exchanging or converting necessary.
But if you want to, you can still exchange the Bitcoin you won in-game for traditional currency. Because, ultimately, ZEBEDEE is about making it as easy as possible to earn money in games and use it in your life. Bitcoin is a tool to make that happen, but sometimes it's more useful to turn it into your local currency.
That's why we've integrated the ZBD app with Bipa, a service that lets Brazilians turn sats into Brazilian reals and transfer them to their bank account instantly. Now our quickly growing, highly active and very awesome Brazilian community will be able to use the sats they earn playing games even more easily in their everyday lives!
What is the Bipa integration?
Bipa gives users located in Brazil an easy way to convert their sats from the Bitcoin Lightning Network to Brazilian reals. Through the integration with ZBD, it is now possible to link a Bipa account with ZBD inside our app for extremely easy transfer of in-game winnings to local fiat currency. Just register and verify your Bipa account, then link it with your ZBD account. Read on for a step-by-step guide.
Bipa is currently only available for users located in Brazil who have verified their identity in ZBD. If you come from elsewhere, don't worry, we're working on similar solutions around the world!
How to link your Bipa account to ZBD
If you've got a verified Bipa account, linking to ZBD is a piece of cake.
Open Settings by tapping on the person icon in the top left corner of your ZBD app
Tap on Linked Accounts and select Bipa
Enter your @bipa.app Lightning Address and tap Next to link the accounts
Your Bipa account is now linked to ZBD!
BTW, if you don't see "Linked Accounts" in your ZBD app settings, that means you either aren't from Brazil or haven't verified your identity. You need to be fully verified to link ZBD to Bipa!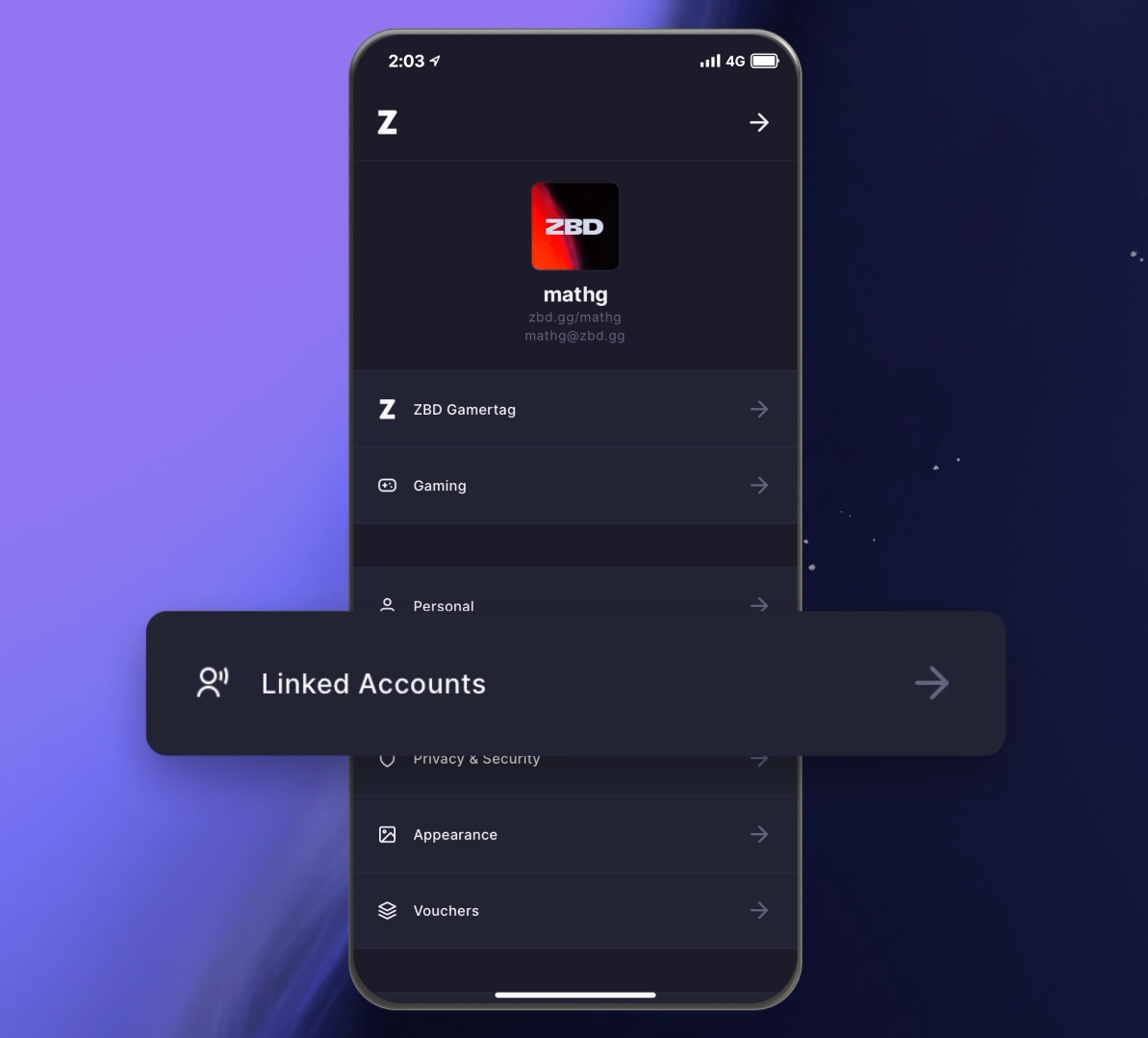 How to turn sats into Brazilian reals
Just like linking an account, transferring sats to Bipa is a walk in the park.
Head to Linked Accounts in Settings
Select your linked Bipa account
Select how many sats you want to send
Tap Confirm to complete the transfer to Bipa
Open your Bipa app to convert sats to R$ and transfer to your bank
That's it, easy!
More integrations on the way
Bipa is just the first of many planned ZBD integrations aimed at making a gamer's earnings easy to use no matter where in the world you are. We're hard at work at introducing similar solutions for ZBD users in other countries, so follow our Twitter for more announcements!
Remember, if Bipa isn't available where you are, or if it is but you don't want to exchange your sats, you can still spend them directly in many places all around the world. Here are some of our top picks for spending sats earned with ZBD. But if you're from Brazil, using Bipa is a no brainer. Give it a go!
This post was updated in July 2023.