Say hello to your newest shopping hack: getting paid to shop! Rewards Bunny, a cashback platform, now allows you to earn Bitcoin for your regular online purchases. Discover the coolest deals from over 1000+ popular brands and rack up savings like never before through the ZBD app. It's free money. And ZBD gives it moves.
Shop. Earn. Repeat: The New Normal
Rewards Bunny is a next-gen platform that brings shopping into the ZBD universe. Just like you're already used to earning with games, podcasts or browsing the web, we're now also bringing shopping into the mix. Rewards Bunny lets you stack sats while treating yourself with your favorite brands.
Here's How You Get Your Rewards
Okay, how do you get started? Simply download the Rewards Bunny app and create your account. Choose your favorite store from the vast list of options, click the green button to get redirected to their site and shop as usual. Once your purchase is confirmed, a chunk of the price lands straight back into your Rewards Bunny account. It's that easy!
😎
It's even easier to get sats back into your ZBD app:
1. Open the Rewards Bunny app and go to "Account"
2. Tap on "Cashback Payment", choose "Crypto" and select ZEBEDEE
3. Pop in your name and ZBD username
4. Tap on "Withdraw"
5. Enjoy your $$$!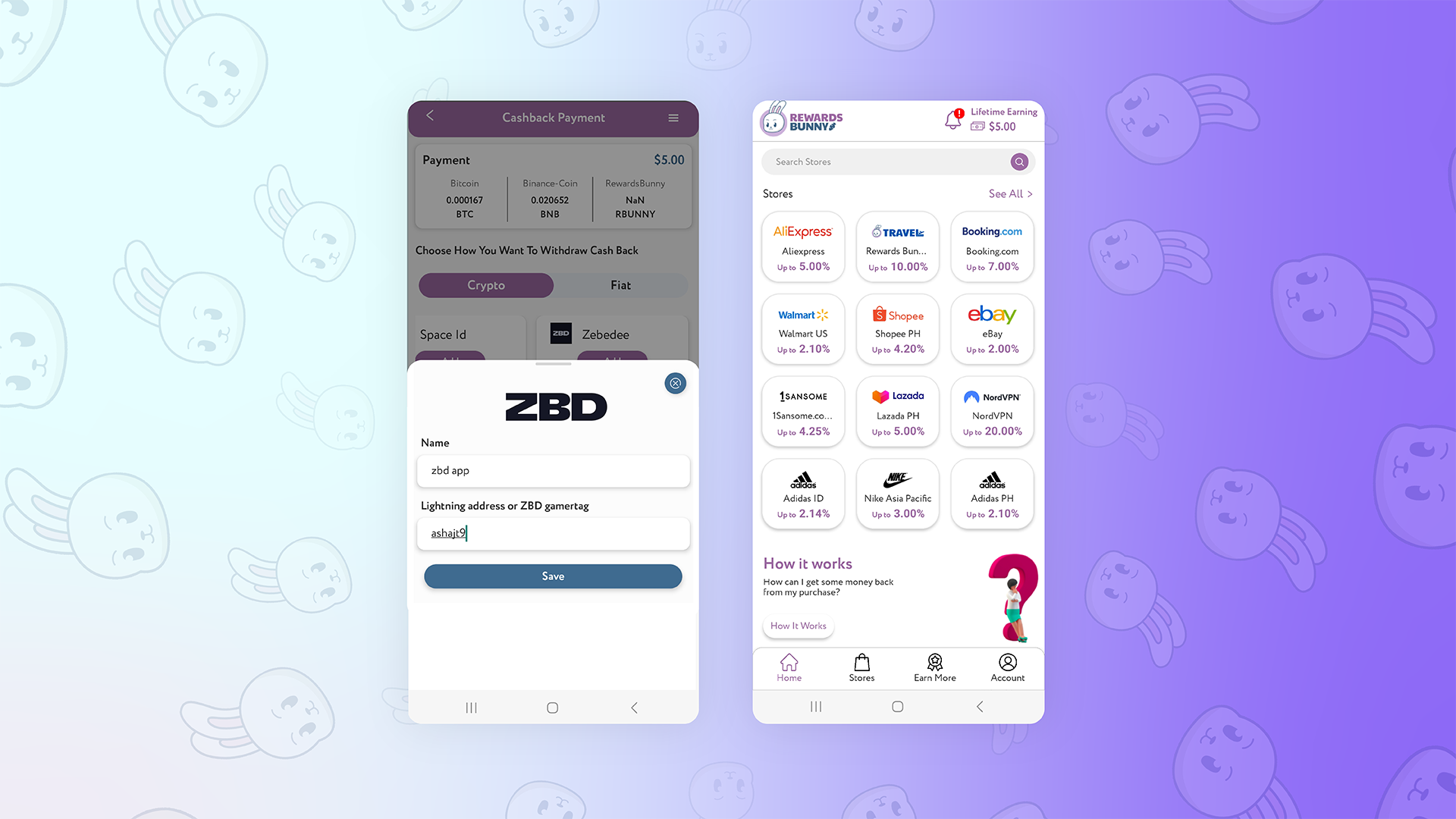 💡
ZBD's top tip
Don't forget to
tell your friends
to earn even more. You get 5% to 10% of your friend's earned cashback FOREVER.
Now what? Move your money!
So, why should you join this party, besides the fact you get free Bitcoin as cashback (which is already pretty awesome)? Here's the clincher: your cashback isn't just for hoarding. In fact, we recommend doing everything but! It's about having fun with the rewards, engaging in an active, global community, and leveraging the power of the ZBD universe. It's about exploring new and fun ways to use your cashback.
Loving the content in the social part of ZBD? Tip content creators by zapping them sats as easy as liking their post. Want to send sats to friends? Shoot over encrypted DMs with money. Covering a co-worker's lunch on the other side of the globe? Send sats to their Lightning Address. Looking for more resources in Satlantis to build an epic Minecraft mansion? Raining sats in our Discord? You can do it all. ZBD gives you endless opportunities for what you can do with your digital money. So what are you waiting for? Go out and get that bag!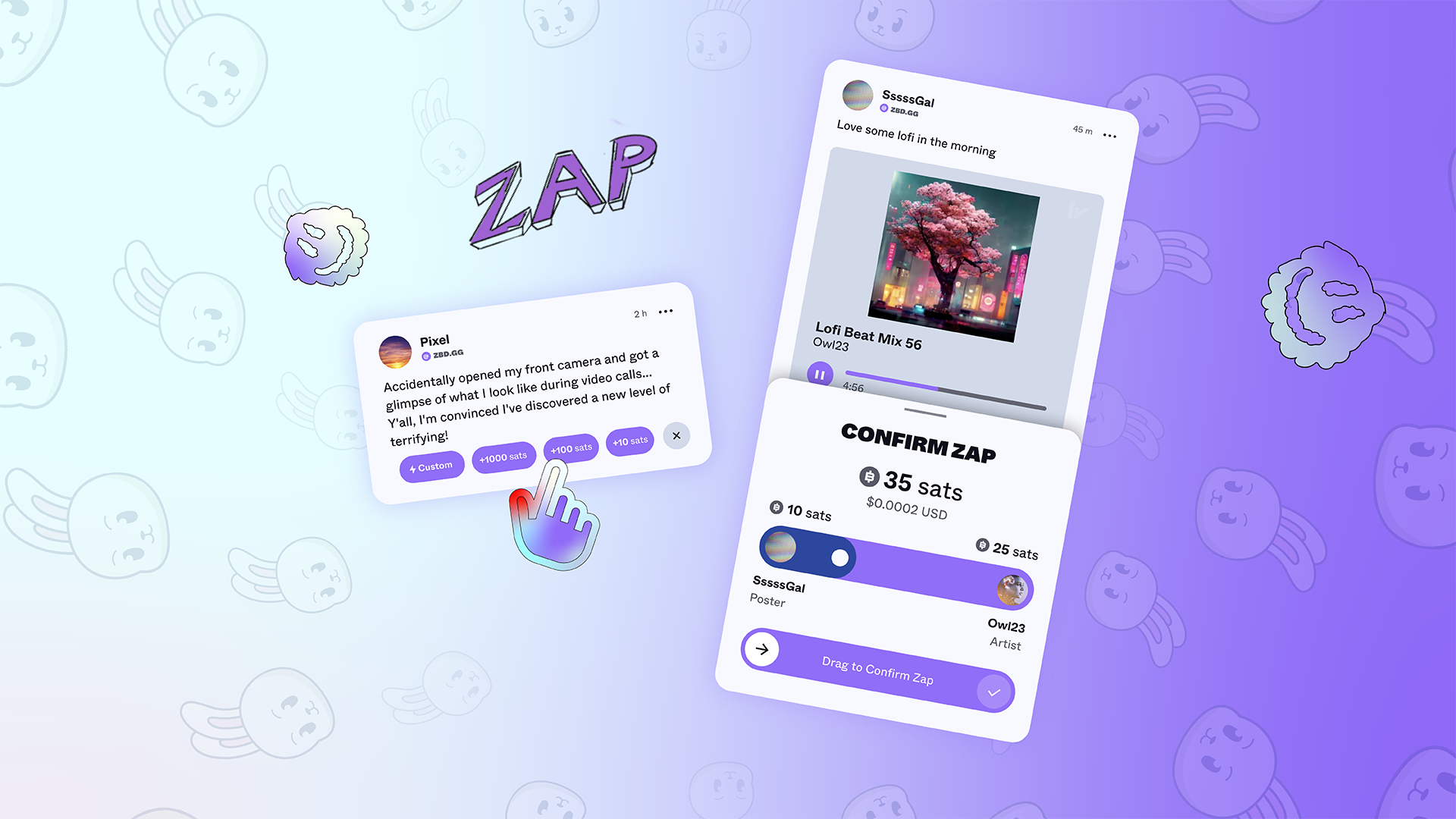 Step into the future, where shopping pays you back. Stack those sats, make those moves and let's have some fun!

If you don't have the new social feature in your ZBD app yet, sign up to our waitlist to get exclusive access. Read more about it
here
.