While on-chain Bitcoin is now accepted by many stores and vendors, not all of them will take off-chain sats from the Lightning Network. That's why we've integrated with Bitrefill to give you plenty of options for shopping with gift cards using your sats right within the ZBD app. Simply fire up your ZBD app, tap Cash Out and choose from among thousands of options. Try it out or read this article to learn more about this feature.
Or, if you'd like to spend your sats elsewhere, there are still many places online that accept Lightning payments, where you can use your in-game earnings to buy lots of useful, essential or just fun stuff. Here are some of out best picks.
🔎 What are sats?

Sats (or satoshis) are Bitcoin, just in tiny units. Like there's 100 cents in one dollar, there's 100.000.000 sats in one Bitcoin.
Swap your sats for gift cards
One of the most popular ways of spending your sats is to buy a gift card for your favorite online store. Here are some of our picks.
Bitrefill
Buy gift cards from thousands of retailers worldwide, top up your mobile phone, or simply pay your bills – now available within ZBD! Click here for more information.
CoinCards (USA/EU)
A large selection of gift cards, mobile top-ups and prepaid vouchers from hundreds of retailers available with Bitcoin from the Lightning Network. Click here for more information.
Exchange your sats for fiat or other cryptocurrency
Exchanging your sats for fiat currency like USD or EUR gives you some more freedom when using your sats.
Bottlepay (GBR, EU)
Send and receive payments in a way that works for you. They support Bitcoin, GBP and EUR – but they tell us there is even more to come. Click here for more information.
Bitfinex
Withdraw your sats to an exchange that supports the Lightning Network and greatly increase your Bitcoin's buying power. Click here for more information.
OKCoin
Another exchange that offers you an easy way to get your sats on-chain. Click here for more information.
FixedFloat
A Lightning cryptocurrency exchange supporting dozens of different cryptocurrencies at fixed or floating exchange rates. Click here for more information.
Kraken
Start saving up for the next big bull move or trade your sats for a number of other cryptocurrencies or fiat currencies at one of the world's largest exchanges. Click here for more information.
Shop or get something by post
Buy a product from a specialized online merchant and get it shipped to your address.
21Million
Sport your support for the currency of the future with Bitcoin-emblazoned shirts, hoodies, hats and more. Or simply stamp your fiat notes with a Bitcoin stamp and put the message into circulation. Click here for more information.
Lightning Store
It's a Lightning Network fan shop showing the passion of LN users for giving sats utility. Get all sorts of goodies like shirts, stickers or even books on Bitcoin, buy Bitcoin vouchers and even stream or buy music. All in one place, with Bitcoin Lightning. Click here for more information.
ShopinBit
Browse from nearly 100K products in Europe's largest crypto store. From iPhones to stuff that you need for games you play in your bedroom, and everything in between. Buy up to 750 EUR worth of goods with your sats. Click here for more information.
De-Googled phone
Use Lightning Bitcoin to buy a privacy-centric mobile phone that runs GrapheneOS or CalyxOS. Click here for more information.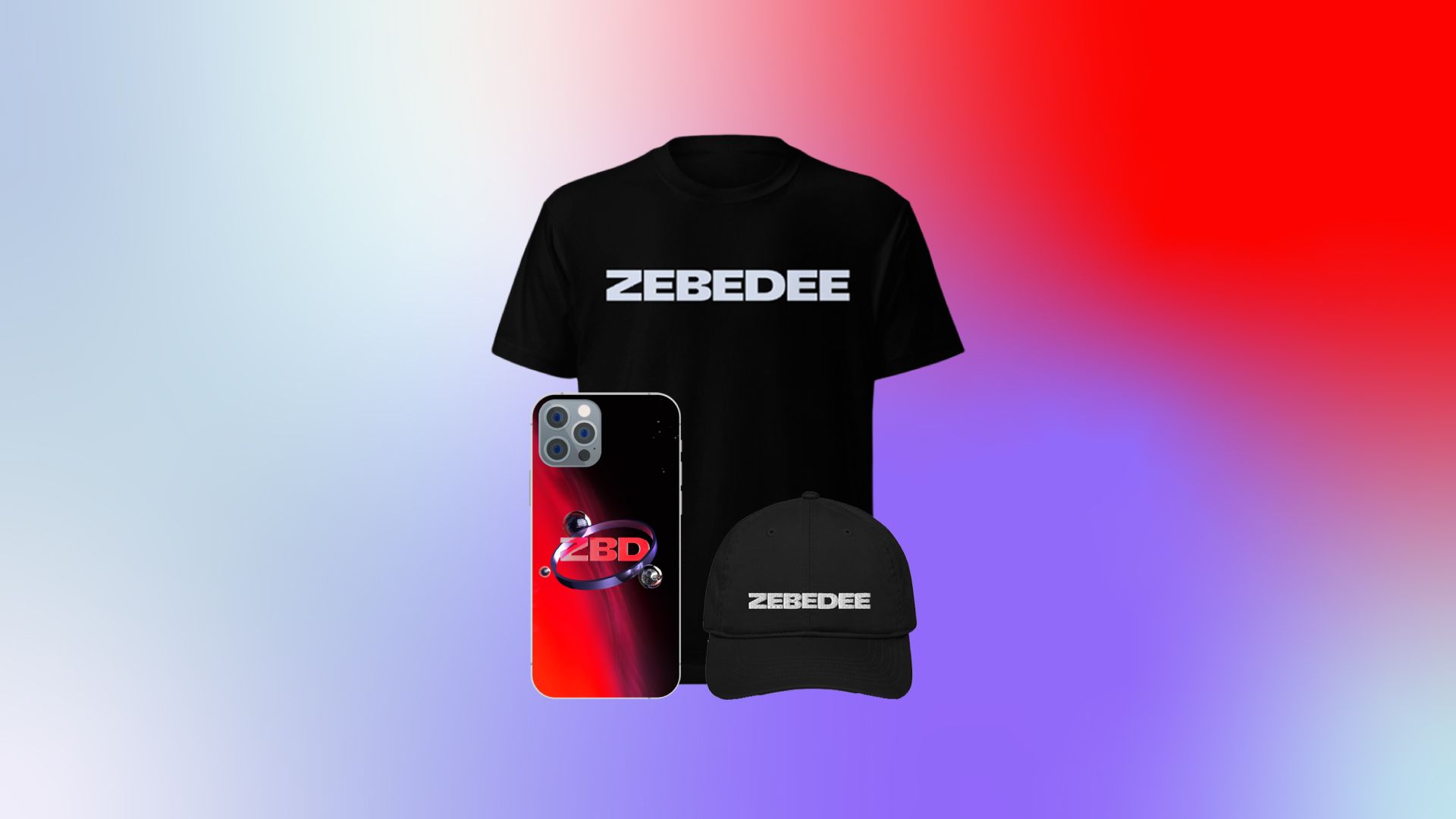 Pay for a service
Sure, you can buy stuff with sats, but what about services? Sure again!
Microlancer.io
A Lightning-powered alternative to services like Fiverr. Click here for more information.
Rad Web Hosting
If you're looking for a web hosting provider, Rad Web Hosting are your guys. They mostly cater to small and medium businesses such as boutique web and digital agencies. Click here for more information.
Mullvad VPN
Protect your privacy or travel virtually to another place in the world by using a VPN. Some parts of the world don't allow the use of this type of software so be sure to check with your local regulations first. Click here for more information.
Order lunch or go for a drink
Breakfast, brunch, lunch or even second breakfast, you can get all of that for a couple of sats.
Lightning Pizza
Use your Bitcoin to buy a pizza from Dominos (if you consider doing it on Bitcoin Pizza Day, you may have to get in a queue). Click here for more information.
Curfew (Bar)
If you're in Copenhagen, Denmark, stop by for a drink in a high-end cocktail bar and pay with your Lightning money. It promises comfort, exceptional table service and perhaps the best cocktails in town… Click here for more information.
Get a virtual credit/debit card
A virtual credit or debit card makes it possible to do on-the-spot exchanges from Bitcoin to fiat, so that you can buy in most places where regular credit cards are available.
Use Virtual Cards to pay everywhere Visa cards are accepted (in the US).
Add Moon to your browser
Add the browser plugin in just 2 clicks.
Purchase a Virtual Card
Purchase cards with your Coinbase account or a Lightning wallet. Crypto is converted to USD.
Pay
Cards are immediately available to spend. Use virtual cards to pay everywhere Visa cards are accepted in the US.
Click here for more information.
If you can't find something you like on this list, you can always visit directories such as Lightning Network Stores or Accepting Lightning, or even the Wiki itself. Or maybe visit our community and find how you can use your sats first hand.
This post was updated in July 2023.