Doing stuff with your friends is often more exciting than spending time just with yourself. So, why don't you beam them through a portal into Bitcoin gaming with a simple gift – a ZBD Voucher! It's the perfect way to orange-pill your friends and family. Continue reading to find out how to create a Voucher in less than a minute.
Tl;dr
How to create a ZBD Voucher:
1. Go to Vouchers in your ZBD app's Settings menu
2. Select the amount of sats you want to load the Voucher with
3. Generate the Voucher and share it with a friend
What is a ZBD Voucher?
A ZBD Voucher is a coupon that you can fill with an amount of Bitcoin of your choice and then give to anyone you like. They can then redeem that voucher to fill their wallet with fresh Bitcoin. What sets the ZBD Voucher apart from other printed or digital vouchers is that you can create and send it yourself, and the receiver can redeem it instantaneously.
If you want to see how ZBD Vouchers work first hand, subscribe to our newsletter and get a Voucher with 100 sats!
First things first – Get the ZBD app
It's an obvious first step, but repeating some basics won't hurt. You can, of course, skip this if you already have your own ZBD app. But if your smartphone is still missing our essential gaming app with a powerful Lightning wallet, you can get it now for free:
When you download it, create an account (alternatively, you can log in with a Bitstamp account) and claim your ZBD username – a personalized Bitcoin gaming username that comes with a static QR code.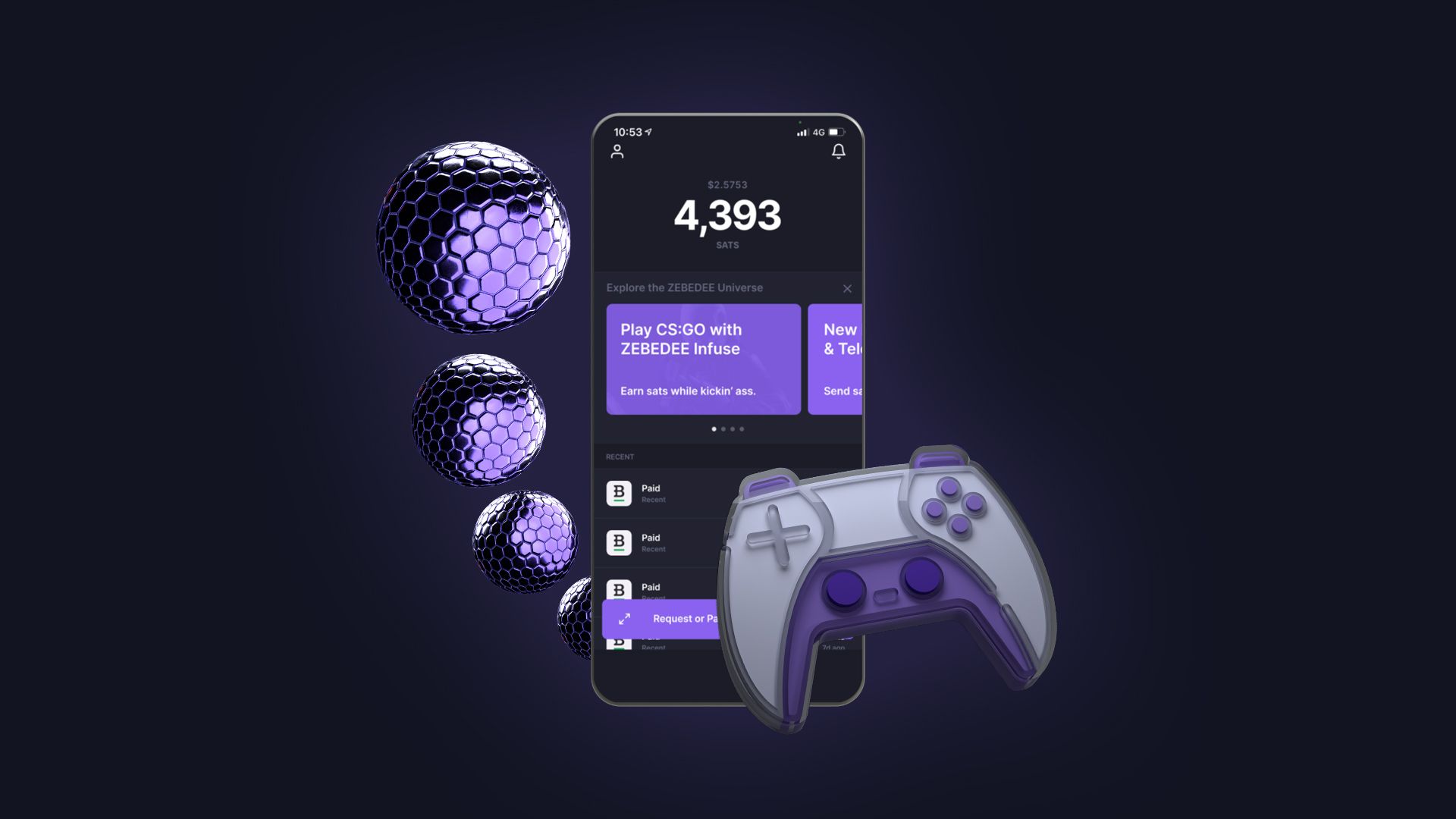 Load your ZBD app with sats
To create a Bitcoin Voucher, you need to have funds in your ZBD app first. You can load it with sats from any other Lightning wallet, or top it up directly from a Bitstamp account. But the most exciting way to start stacking sats is by playing ZBD-powered games. We have lots of fun mobile games to choose from, just make sure you withdraw your in-game earnings, so you'll be able to send tips to your friends.
Now, let's create a ZBD Voucher!
It's time to send some sats to your pals:
#1   Open the ZBD app and tap the icon in the left corner to enter the Settings.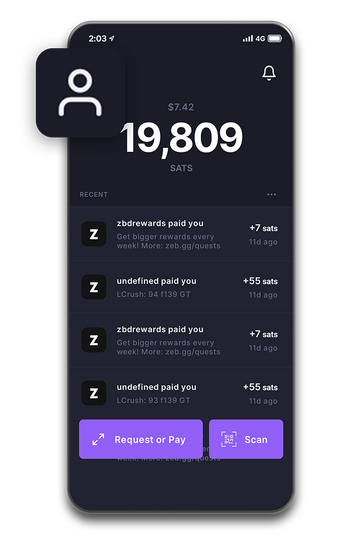 #2   Scroll down the menu and choose the section named Vouchers.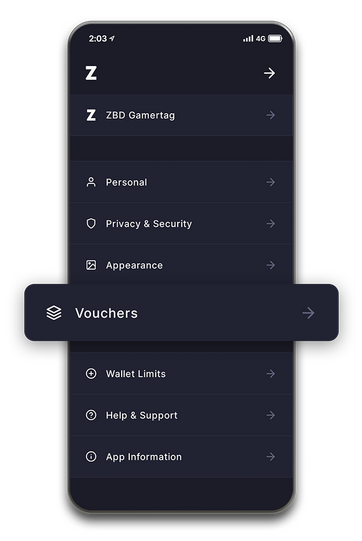 #3   Select Create, set the amount you want to send and write a personalized note if you like.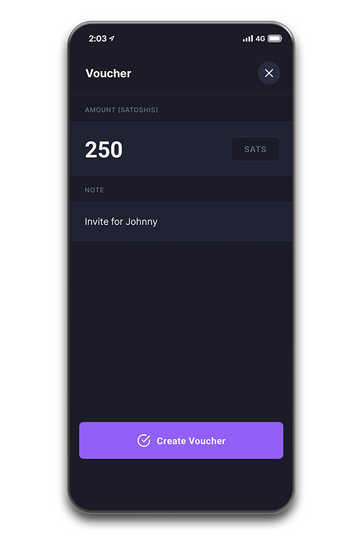 #4   Tap Create Voucher, and voila, here is your first ZBD Voucher!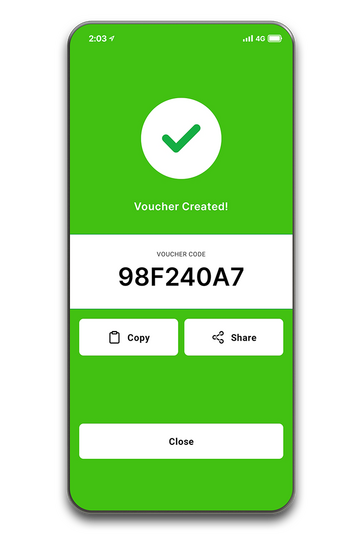 #5   To give it to someone, copy the code or tap the button "Share" to choose among other options (share through Messenger, Viber, Mail etc.).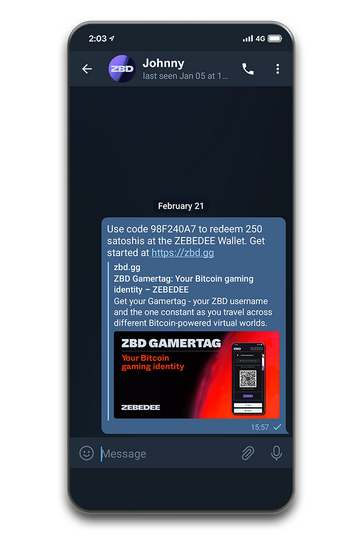 How to redeem a ZBD Voucher?
Anyone can redeem your voucher with their own ZBD app. Fire it up and go to the Vouchers submenu of the settings. Instead of creating a Voucher, simply tap Redeem and paste in the code they got from you. The sats are transferred immediately!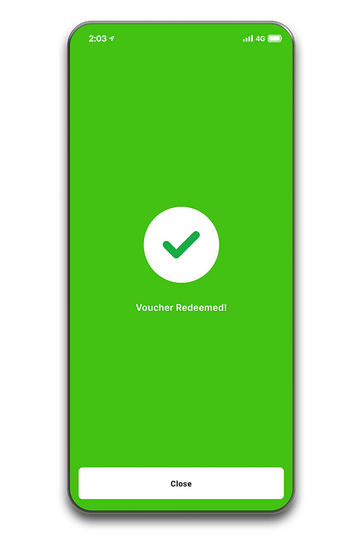 Each Voucher can be redeemed just once, so if you want to reward multiple friends, you'll need to create a personalized Voucher for each one separately.
Sometimes people are afraid of getting involved with Bitcoin out of fear of losing their investment. But if it's a gift, there's nothing to lose. A ZBD Voucher is the perfect way to give your family and friends a small token gift with the potential to be worth much more in the future! Imagine if someone gave you $10 worth of Bitcoin back in Bitcoin's early days… You could be living a six-figure life right now. And the best part is, you can now all play ZBD-powered games together and earn even more rewards!
Join our buzzing community and stay updated about new games and weekly Quests:
This post was updated in July 2023.