It's a huge next step in moving money globally, through apps, games, services and the real world. ZEBEDEE's Lightning-based payments tech is now openly available to anyone through a new multi-tiered subscription platform with offers for developers of any size or ambition, from the smallest indies to the largest enterprises. Start for free, or choose one of the advanced tiers and start creating true value-driven experiences with the potential to massively grow your user base, increase engagement and retention and achieve a level of success that legacy payments services simply can't match.
Pick a tier and board the Lightning train to the future of monetary transactions, or read on to find out more about what's in store for you.
🌎 ZEBEDEE opens up to the world – Key points

Our plug-and-play API + SDK now available through a subscription model
Pick from a range of tiers designed to cater to developers of any size
Start for free or opt for an advanced option with larger transaction, volume and product count limits
Tap into a payments system with proven results across gaming, FinTech, AdTech and social
Getting access to instant global payments is easier than ever
ZEBEDEE is all about liberating the way we move real money around the world easily, quickly and cheaply. Nothing changes here. Our tech is still on the cutting edge of global, borderless transactions, unmatched by traditional payments systems. What's new is the silver platter on which we're offering it.
Whereas you previously had to sign up and go through a manual review process to get access to the tools needed to introduce ZEBEDEE payments into your project, you can now skip this part by getting access all by yourself. Our new system allows you to simply open an account for free all by yourself and start working with next-gen payments tech immediately.
Pick a tier that fits your needs
We wanted to make sure that our offer covers all possible projects and caters to developers of any size, from individuals and small teams, to large businesses and enterprises. That's why we've come up with a tiered offering with diverse transaction and volume allowances and project count limits, each with its own pricing. And to stick to our vision of expanding global monetary freedom, we're keeping one option completely free – everyone should get a chance to experience ZEBEDEE without having to pay a dime.
Free
This is perfect if you're just starting out. Give ZEBEDEE a go, see how it can benefit your product or service and see why you've made the right choice. You'll get 100K transactions and 1M sats volume per month with a total of 2 projects – and we charge you nothing.
100K transactions/month
1 million sats volume/month
2 projects
Pro ($49.99/month)
Our most popular solution is designed to fit most projects with an interest in superior monetary solutions and a serious ambition to bring their vision to life. It gives you 1M transactions and 25M sats volume per month with unlimited projects. Priced at only $49 per month – try it out to see why this pricing is not only extremely affordable, but may well be dirt-cheap.
1 million transactions/month
25 million sats volume/month
Unlimited projects
Premier ($499.99/month)
If you're looking for something bigger and better, then our Premier solution is for you. Get any large-scale production rolling and ensure your transaction count and sats volume limits don't lag behind your growth. This includes 25M transactions and 100M sats volume per month with unlimited projects, all for $499.99 per month.
25 million transactions/month
100 million sats volume/month
Unlimited projects
Enterprise
When none of the above quite fit your size and ambition, then it's time for the Enterprise solution. We'll customize this offer for your specific requirements and work together with you to optimize every aspect of our partnership.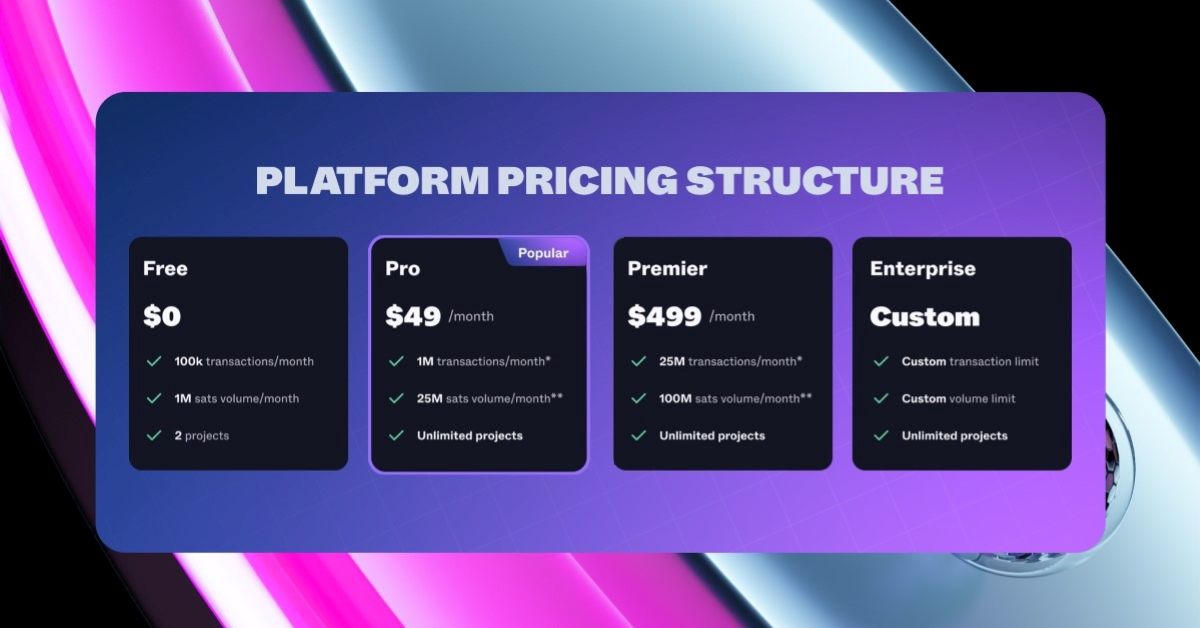 What you're getting when subscribing
Simply and straightforwardly, there are four doors that open for you when signing up for ZEBEDEE. You'll get access to the following:
Robust APIs
Offers easy-to-integrate endpoints for sending and receiving Bitcoin instantaneously, enabling meaningful economic interactions for users through digital currency transactions.
Developer Dashboard
Provides a comprehensive command center for managing integrations, making it accessible to a wide range of users, from global payment providers to Bitcoin enthusiasts.
Developer Resources
Ensures developer success by offering additional valuable resources that include courses, tutorials, guides and a sandbox environment that makes development simpler for all.
Lightning Network-powered Infrastructure
Leverages the power of Bitcoin's Lightning Network to enable fast, secure and frictionless payments of any size at extremely low fees, removing the regulatory and technical challenges typically associated with payment infrastructure.
But you're actually getting much more. We've been developing our tech for years to be the fastest, smoothest and most secure way to move money globally. To achieve this we've built it on top of Bitcoin's Lightning Network, an upgrade of the largest cryptocurrency that scales and speeds it up substantially. But while it is Bitcoin we're building on, you won't necessarily notice that at all. Integrating with us requires absolutely no prior knowledge of Bitcoin and blockchain, and you can use our payments tech completely agnostically – it's just global money that works the same no matter what the end user's local currency is.
With ZEBEDEE, you're giving your users access to a currency with actual spending power and utility outside your apps, as Bitcoin can be used to buy a vast array of products and pay for various services across the globe, with almost no restrictions. Take, for example, ZEBEDEE's own gift cards offering, where our users can purchase coupons from over 5000+ vendors for popular services such as Amazon or Netflix, right in the ZBD app.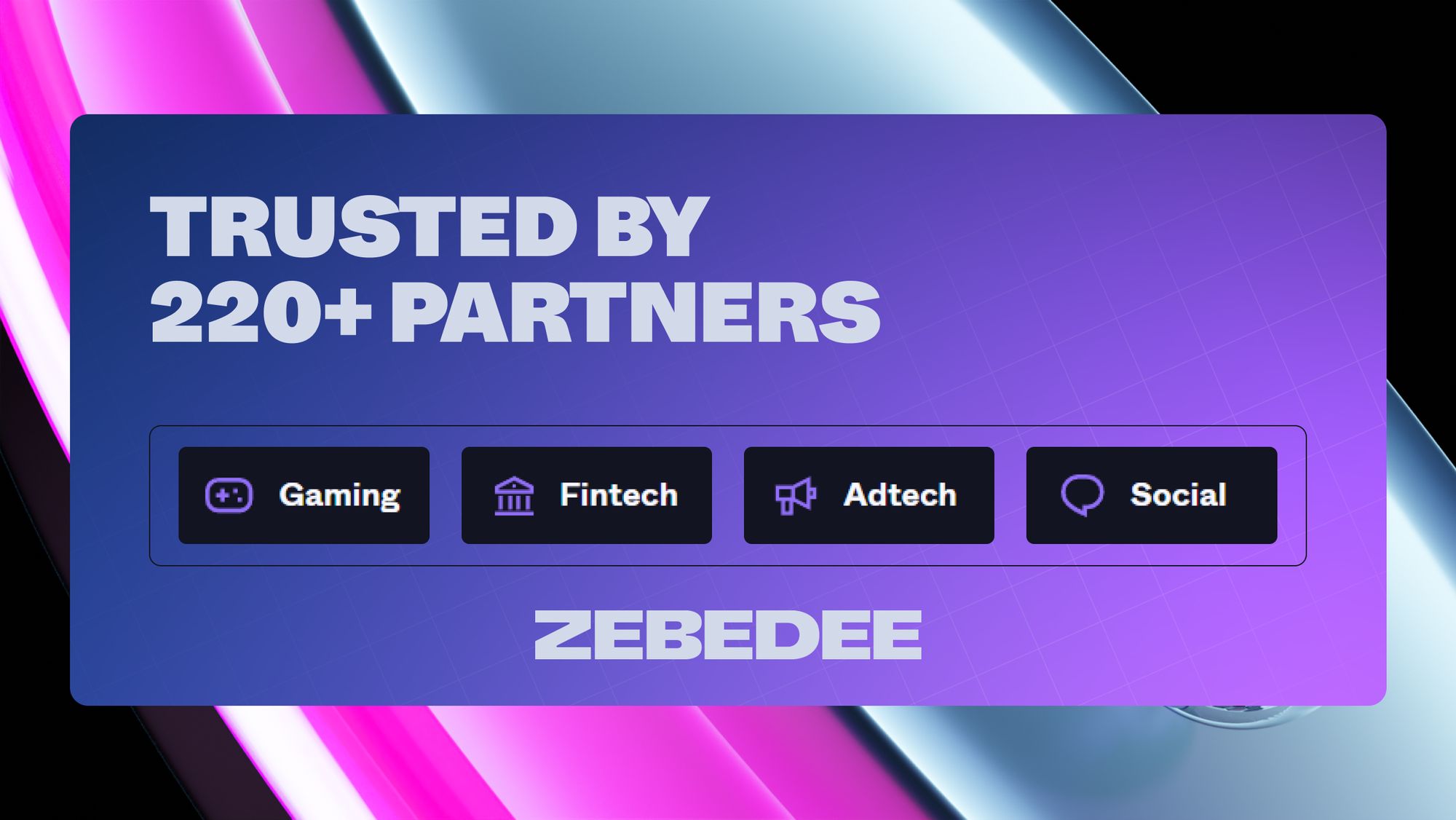 Work with an industry leader with proven technology
When we talk about how ZEBEDEE leads to better results for your business, it's not just hot air. We've been at the very front of our industry for years. In that time, we've worked with 220+ partners and achieved a lot of amazing, and very much quantifiable, results that speak volumes to the power of our tech and the freedom and novelty it brings to the table. Here are just a couple of examples that demonstrate how the companies we've worked with achieved everything from respectable to outright outstanding performance improvements.
Square Enix: +82% ARPDAU
Square Enix, a production enterprise and entertainment conglomerate best known for its RPG franchises such as Final Fantasy, saw an 82% increase in Average Revenue Per Daily Active User (ARPDAU) for its mobile dice game Ludo Zenith.
Fumb Games: +1215% D30 user retention
Fumb Games, an independent mobile games studio, breathed new life into its aging title Bitcoin Miner, a game that has been stagnating for years with no sign of improvements, spurring a massive 1215% upsurge in player retention. What used to be essentially a dead game can now boast with over one million players – a record for any game tied to decentralized assets.
Murka Games: +24% ARPDAU
Murka Games, an international game development company with over a decade of experience with social and casual games, integrated ZEBEDEE payments into their mobile puzzle game Braindoku and saw an almost immediate 24% increase in ARPDAU.
Fountain Podcasts: 2x user base
Fountain Podcasts, a podcasting app which rewards its users for the time spent listening to shows and podcasts, and allows them to tip content creators, doubled its user base and saw its active user count increase by 90% in just the first month after integrating ZEBEDEE.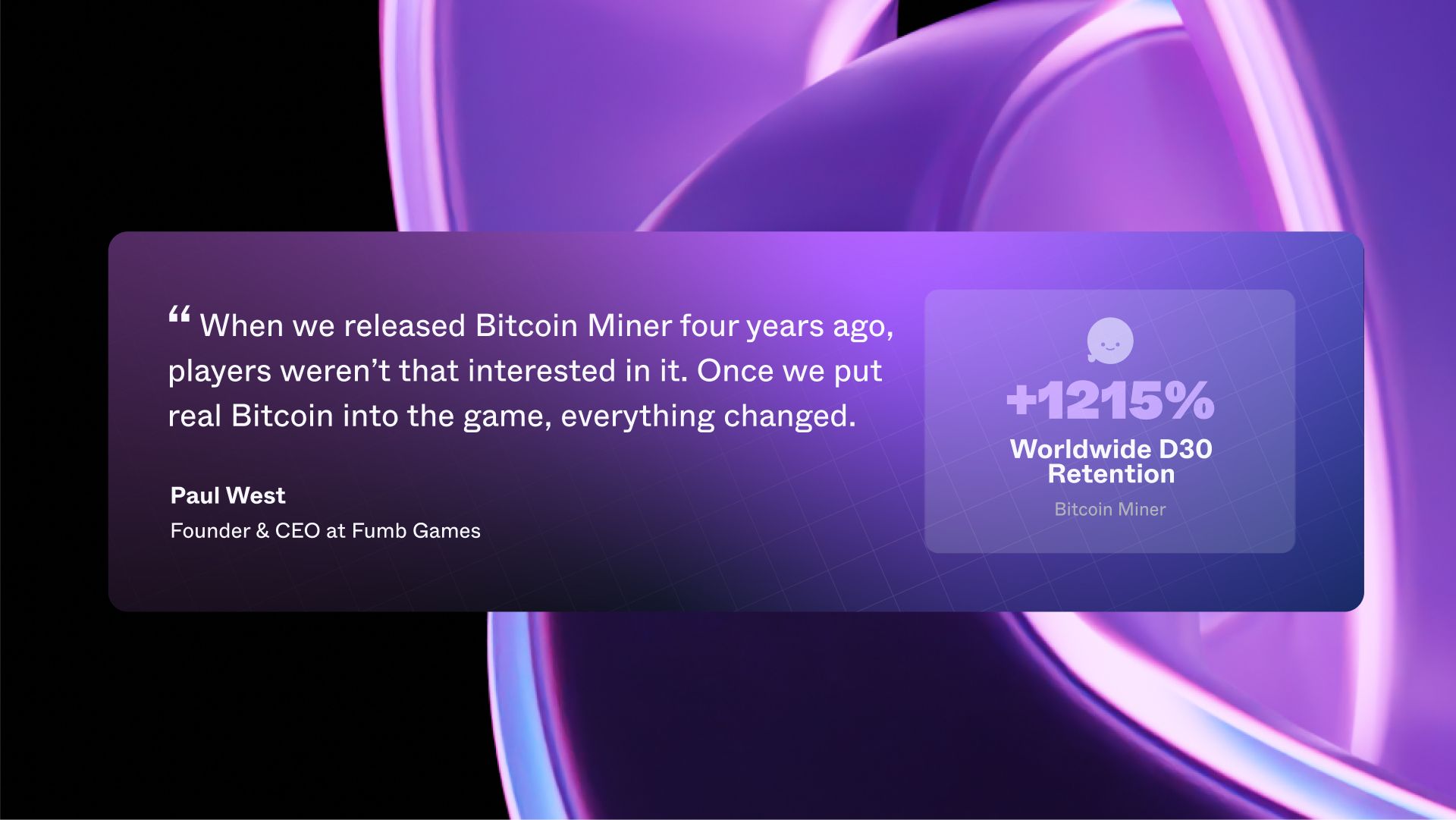 Sign up now and get ahead of the competition
ZEBEDEE already works with over 220+ developers from around the world, powering tens of millions of transactions per month. You too can hop on board the fastest payments train to the future of financial possibilities.
Get started for free, upgrade when needed, and experience the power of instant borderless payments.
This post was updated in July 2023.