We're very excited to introduce the next chapter in our Bitcoin gaming journey: The ZBD Wallet has been transformed into the ZBD app. It's a one-stop-shop for anybody who wants to enter the Bitcoin-gaming world. All the powerful wallet features are still there, but they're taking a step into the background to transform our flagship app from a wallet into a true gaming app.
This is much more than just an update, it's a reimagining of what our flagship app represents. Because we aren't going to bring a billion gamers into Bitcoin by talking about wallets and explaining how the Lightning Network works. That's important, but it's not how Bitcoin takes the next step in the world of gaming.
The way we're going to bring Bitcoin to gamers is by integrating wallet functionality into gaming apps so seamlessly that gamers won't even realize they're using a wallet. Expect to see many cool new features in the coming weeks and months that will take this vision further in the ZBD app!
"We started ZEBEDEE to make it as easy as possible for developers to add Bitcoin to their games, but also make finding and playing those games feel completely intuitive and easy for the user."
— André Neves, CTO
Explore the ZBD Universe
When you open the app, the first thing you'll notice is an updated home page. Under your wallet balance, there's a section called Explore the ZBD Universe with important news and updates you don't want to miss - new games, exciting events, essential guides and more. Tap on a chosen topic to read the full description or scroll down a bit to discover Bitcoin games.
You can swipe left to see recommended games or tap the Play button to open a game directly. To find more Bitcoin games and games-related topics, tap the Explore games button to browse:
Events – Stay up to date with weekly Quests, Match Time events for CS:GO and more
Announcements – Be the first to know about new games, features and updates
Guides – Discover how to earn more sats and all the ways you can use them
Bitcoin games & Top mobile games – Find all ZBD-powered games and start playing with one tap
If you already have the ZBD Wallet, just update it and you're all set. If not, download ZBD now!
A refreshed Gamertag profile page
With the transformation of our app, we've also added some cool new features to your Gamertag profile page. You can now add links to your website and social profiles in the ZBD app and they'll show up on your zbd.gg profile page. Go to Settings in your app and select the ZBD Gamertag submenu. Scroll down to find the option for adding personal links.

It's like Linktree, but way better, because anyone can also use it to send you Bitcoin!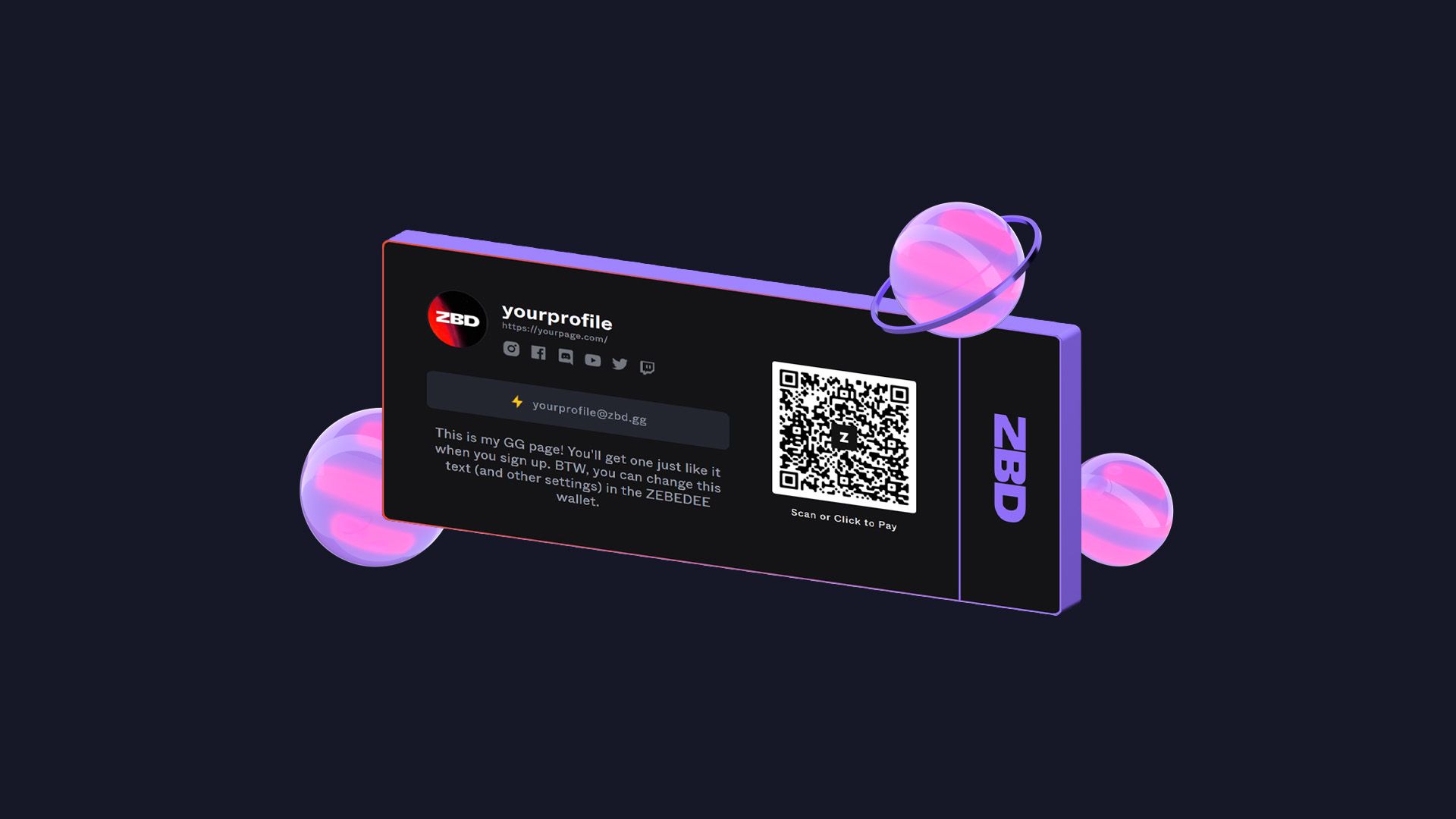 To discover Bitcoin games, communities and events that let you earn Bitcoin for free while having fun, download the ZBD app!
This post was updated in July 2023.