Play games, have fun and earn free Bitcoin while you're at it
This article will guide you through a couple of popular Bitcoin games that are powered by ZEBEDEE. We'll show you where to get them and how to install them, so you can jump in, have fun and, best of all, earn Bitcoin while gaming!
To get started, you'll need the ZBD app – your portal to Bitcoin gaming. Download it now, then read on and you'll be earning free Bitcoin in games in no time.
The games we're covering in this article:

SaruTobi – A casual mobile game where you fling a little monkey dude through a jungle to collect some bananas (or Bitcoin!)
Balls King – The super satisfying Bitcoin brick-breaker game you HAVE to play
Lightning Crush – A match 3 game similar to Candy Crush, made better with real money behind your moves
ZBD Kart – A fun multiplayer arcade racer with a twist: Whoever is watching you play can drop hazards or power-ups on the racetrack
What is Bitcoin gaming?
Before we begin, let's answer the obvious: What is Bitcoin gaming? Bitcoin gaming refers to a variety of different games that have Bitcoin incorporated in the gameplay in one way or another. We're talking about games that range from casual mobile games to highly-competitive esports. But regardless of what kind of game you're playing, there's always one key unifying factor: What you do in-game actually matters because it directly translates to real value in the form of Bitcoin. And you get it for free just by playing games. The better you are, the more you get.
SaruTobi
Our team at ZEBEDEE produced a couple of free Bitcoin games to give you a taste of the range of possibilities that Bitcoin gaming has to offer. Let's start with something nice and simple: SaruTobi.
In SaruTobi (Japanese for "Monkey Fly"), you help the monkey build momentum by swinging on his vine, then at the optimal moment fling him through the air collecting Bitcoin and bananas along the way. The aim of the game is to fly as far as you can. The bananas you collect can be used to buy power-ups such as a monkey jetpack and spring boots.
You can play SaruTobi on both Android and iOS (it's one of the few games on iOS that lets you earn Bitcoin!).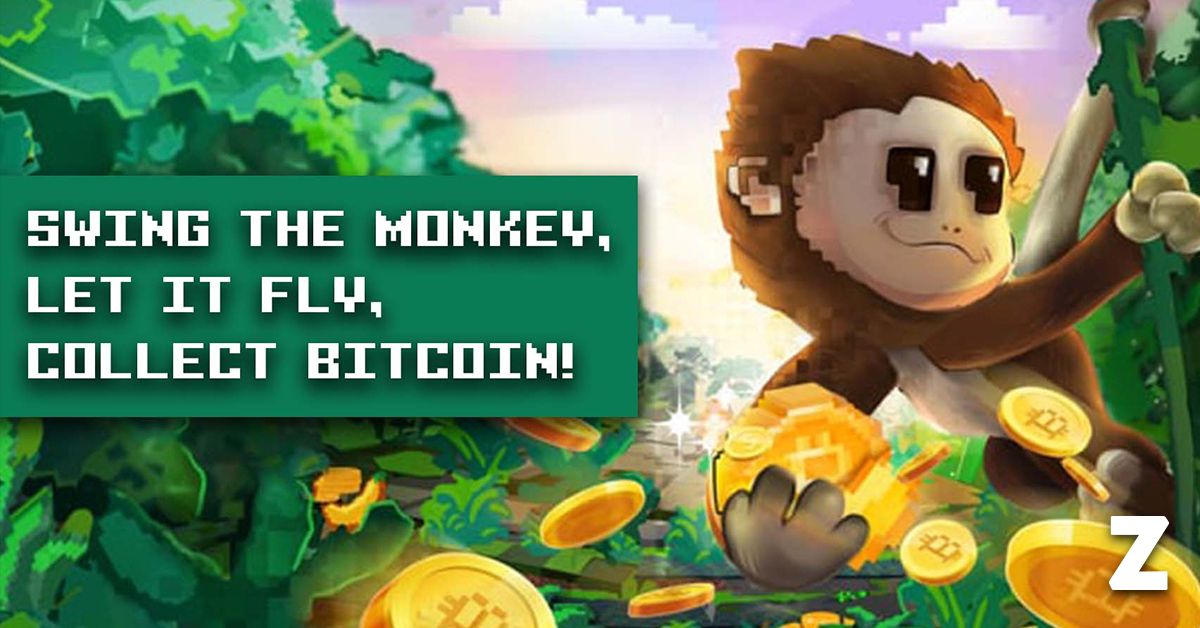 Lightning Crush
Another fun and simple game by an independent developer, Koji Higashi, is Lightning Crush. You'll recognize the concept from the popular Candy Crush. Lightning Crush builds on the strengths of this genre's simplicity, but now comes enhanced with Bitcoin. Your score isn't just a number anymore, it's real value, which you can withdraw at any time with the ZBD app.
Available on Google Play for Android, so you can simply jump in and crush with lightning speed!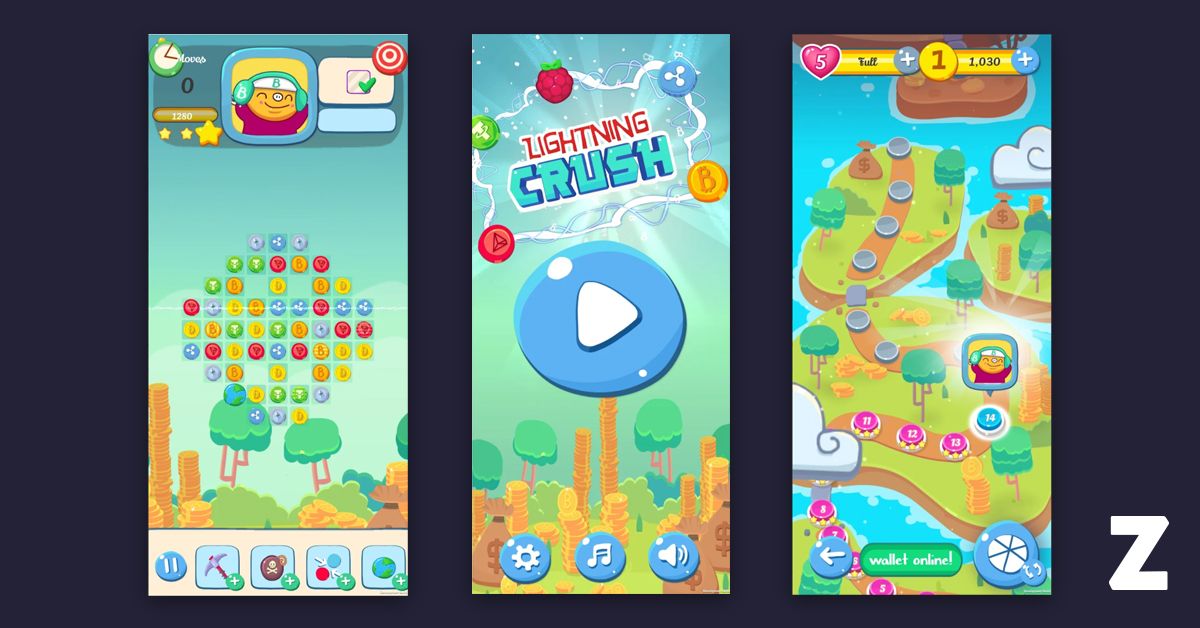 ZBD Kart
ZBD Kart is an arcade desktop racing game inspired by Mario Kart. It's made by our team at ZEBEDEE to show how Bitcoin gaming can be fun for the entire family. Outdrive your competition or use power-ups to make your way to the podium.
But there's a twist! When you play ZBD Kart on our esports events, the audience can actually participate in the gameplay. Anyone watching can cash out a couple of sats to drop a power-up on the track in real-time. Pick up the ones that benefit you and charge straight to victory. But beware, too many power-up drops can have severe consequences...
ZBD Kart is still in beta, but you can get it on Itch and start playing! If you need to find some Bitcoin gamers to play with you, just go to the ZBD Discord and ask around or join us for weekly races every Thursday at 16:00 UTC– more info on Twitter @zbdapp.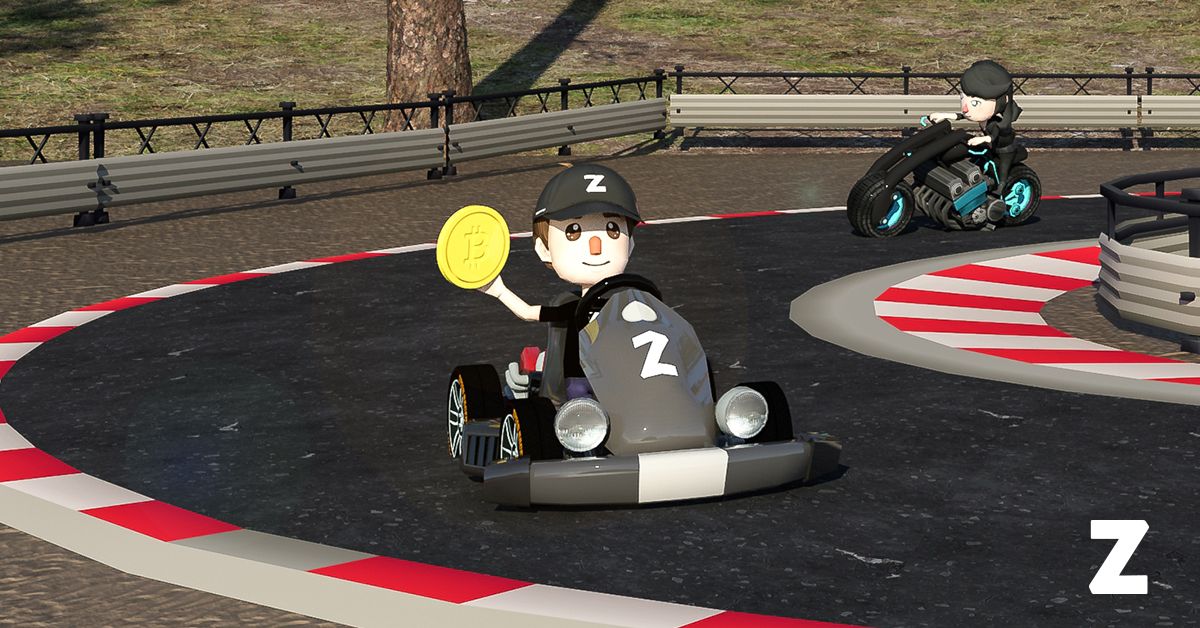 Counter Strike: Global Offensive
We at ZEBEDEE feel that a lot of existing AAA titles could really benefit from the gameplay being spiced a little bit with real value. That's why we've developed ZBD Infuse, a desktop app that brings Bitcoin into existing popular games.
The first game we Infused is Counter-Strike: Global Offensive. This highly-competitive FPS has been the staple of the genre for a long time, and we felt we could freshen it up a little bit. With Infuse, your game score now translates to Bitcoin, so you have an added incentive to outplay your competition. When you're done wreaking havoc for the day, you can always immediately withdraw your earnings up to that point. And you don't even have to invest to get free crypto.
The stakes have never been higher in CS:GO. Download ZBD Infuse to give it a go and join our weekly Match Time events (every Friday on our Discord) to find full servers, tons of fun and free Bitcoin courtesy of our sponsors!
CS:GO on ZBD Infuse is no longer supported. We've had years of fun, but now it's time to move on to other adventures.
As more and more developers come on board the Bitcoin gaming train, we expect the roster of exciting new games with added incentives and fun new monetized mechanics to swell up a lot. We at ZEBEDEE will continue to help developers incorporate Bitcoin into their games as easily as possible. But we'll also make more games of our own, so there's plenty more sat-stacking fun coming soon! Follow us to never miss a new release.
This post was updated in July 2023.