🚨
The Halloween Haunt is over. Thanks to all who participated and congratulations to the winners!
See you next year!
It's spooky season, and we're celebrating it with a Halloween-themed scavenger hunt with scary big prizes! The Happy Halloween H(a)unt is a week-long competition where you need to find ZBD Pumpkins hidden all across the ZBD Universe to get in with a chance to win prizes from a pool of 5 million sats.
There are 11 ZBD Pumpkins in total. Every Pumpkin is one entry into our prize raffle. The more you find, the bigger your chances to win!
Whether you're on ZEBEDEE yet or not, it doesn't matter – anyone can participate. All you need to do is find a Pumpkin, click it and enter your email.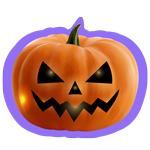 You can start now, or read on and maybe you'll find some useful hints to help you find those other hidden pumpkins.
🎃 All you need to know about the Happy Halloween Haunt

From 31 October to 6 November
Find 11 hidden ZBD Pumpkins across the whole of ZBD
Search the blog, newsletter, app, website, games, ads, even our partners' websites and apps
Collect as many pumpkins as you can to increase your chance of winning
A huge 5M sats prize pool!
Search for ZBD Pumpkins
Starting on Halloween, you have one whole week (31 October—6 November) to search across ZEBEDEE and find as many hidden ZBD Pumpkins as you can. The Pumpkins could be anywhere, from the ZEBEDEE website to our Bitcoin games, and even right here on the blog.
Where to find ZBD Pumpkins:
☠️ Spooktoshi's Scary Tip:
The more Pumpkins you find, the greater the chance for you to win a prize. So, try to find as many as you can!
What to do when you find a Pumpkin
When you discover a carefully hidden ZBD Pumpkin, you need to collect it for it to count towards your tally and increase your chances of winning a prize. Here's how you do that:
Click on the ZBD Pumpkin
A page will open up
Enter your email address
Open your email and click the confirmation link
❗ IMPORTANT:
You need to enter your email address and confirm it for every Pumpkin you find! If you don't do that, it won't count.
Scary season with scary big prizes
After one week, we'll count up the scores and give out rewards to 15 participants. Since it's scary season, we're making the prizes scary big too – a total of 5 million sats.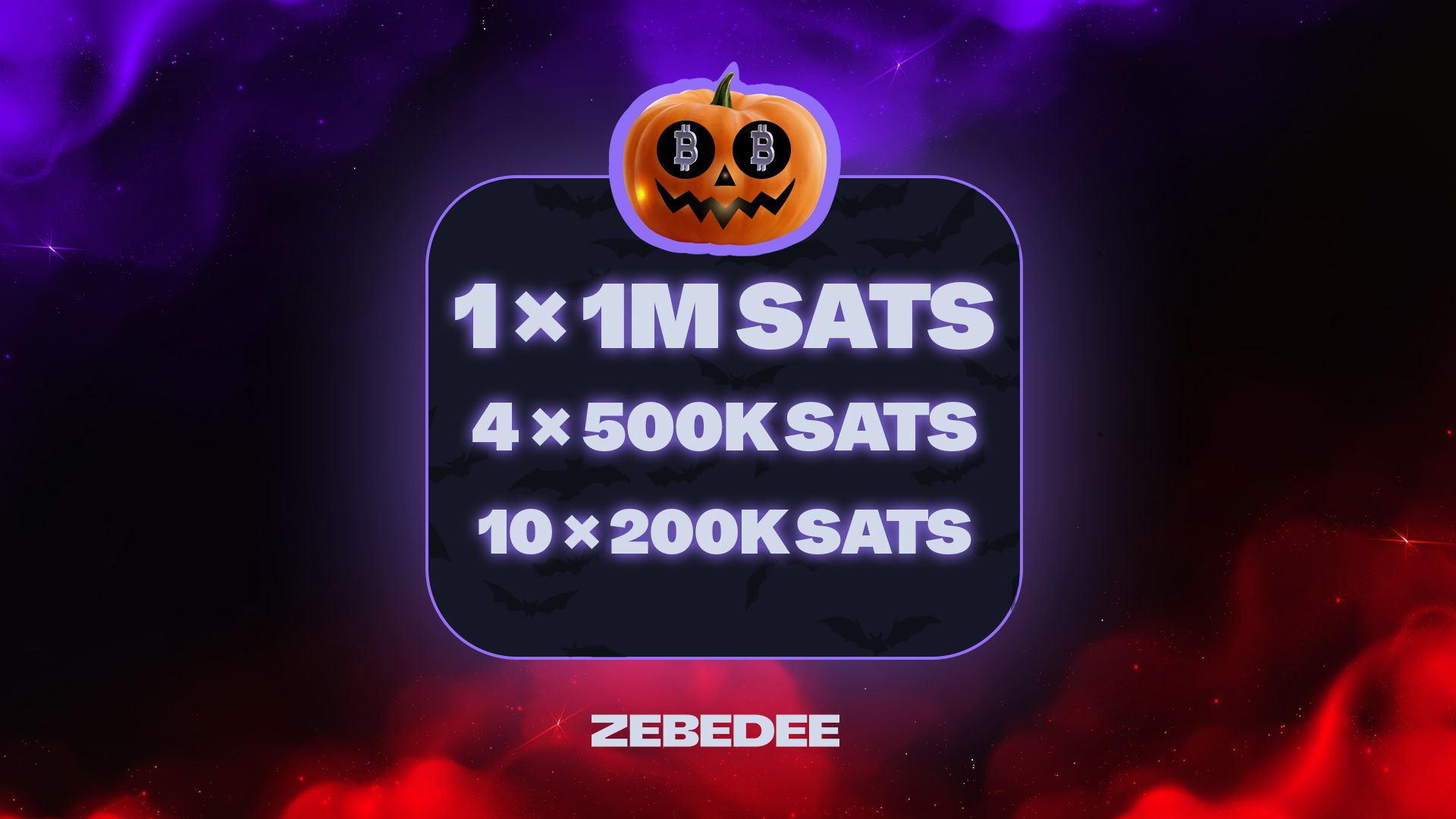 If you're a scavenger pro and have found all the Pumpkins, we still have lots of other Halloween activities at ZEBEDEE. And all of them allow you to score extra sats!
🎃 ZBD Quest – Pumpin' pumpkins:
Play SaruTobi and Lightning Crush to collect 500K pumpkins.
👻 Halloween community challenge:
Spook us with your scariest one-tweet story! Bonus points if you use any of these words: Lightning, SaruTobi, ZBD.
🐵 SaruTobi Saturday – Fright Night:
Achieve the longest distance in SaruTobi Fright Night mode in one take.
🏎️ Video of the Week – Spooky Races:
Record the coolest clip while racing on the Pumpkin Crypt track in ZBD Kart.
📱 ZBD TikTok – Spine-chilling challenges:
Participate in ZBD TikTok challenges with a prize pool of 1M sats. Find out more.
The Haunt begins now!
You're all set to start collecting Pumpkins. If you've read this far, you deserve an extra hint. We've recently published an article about an awesome new game that's all about assembling blocks. It would be a brainy move to look there. We've said too much!
This post was updated in July 2023.