It has been two years of close collaboration and almost as much time since Bitstamp was officially integrated with the ZBD app. It was one of the first big integrations from a major global player into the ZEBEDEE ecosystem. In this article, we'll take a look at how Bitstamp did it, without implementing Lightning infra of their own, and how it works for users.
Bitstamp and ZEBEDEE basically built a bridge between out platforms that allows Bitstamp's global user base to access the Lightning Network. Through access to not only the open Lightning network, but also ZEBEDEE's ecosystem of games and partner apps, Bitstamp's users got many more options to use their funds and an unprecedented freedom to move their money globally.
⚡ Two years since Bitstamp went Lightning – What are the benefits?

Simplified accessibility: Bitstamp offers its users a seamless bridge to Lightning through ZEBEDEE
Increased usability: Bitcoin stored on the exchange gains immediate usability through thousands of gift card vendors and range of global partnerships available in the ZBD app
Entertainment value: Users can play a number of games for fun and earn a little bit more Bitcoin to fill their portfolio
ZEBEDEE has been working with Bitstamp for a long time, but the partnership really began officially evolving in 2021, culminating in the ZBD app's integration with Bitstamp. Since then, users can log into ZBD using their Bitstamp accounts and easily top up their balance using their Bitstamp funds.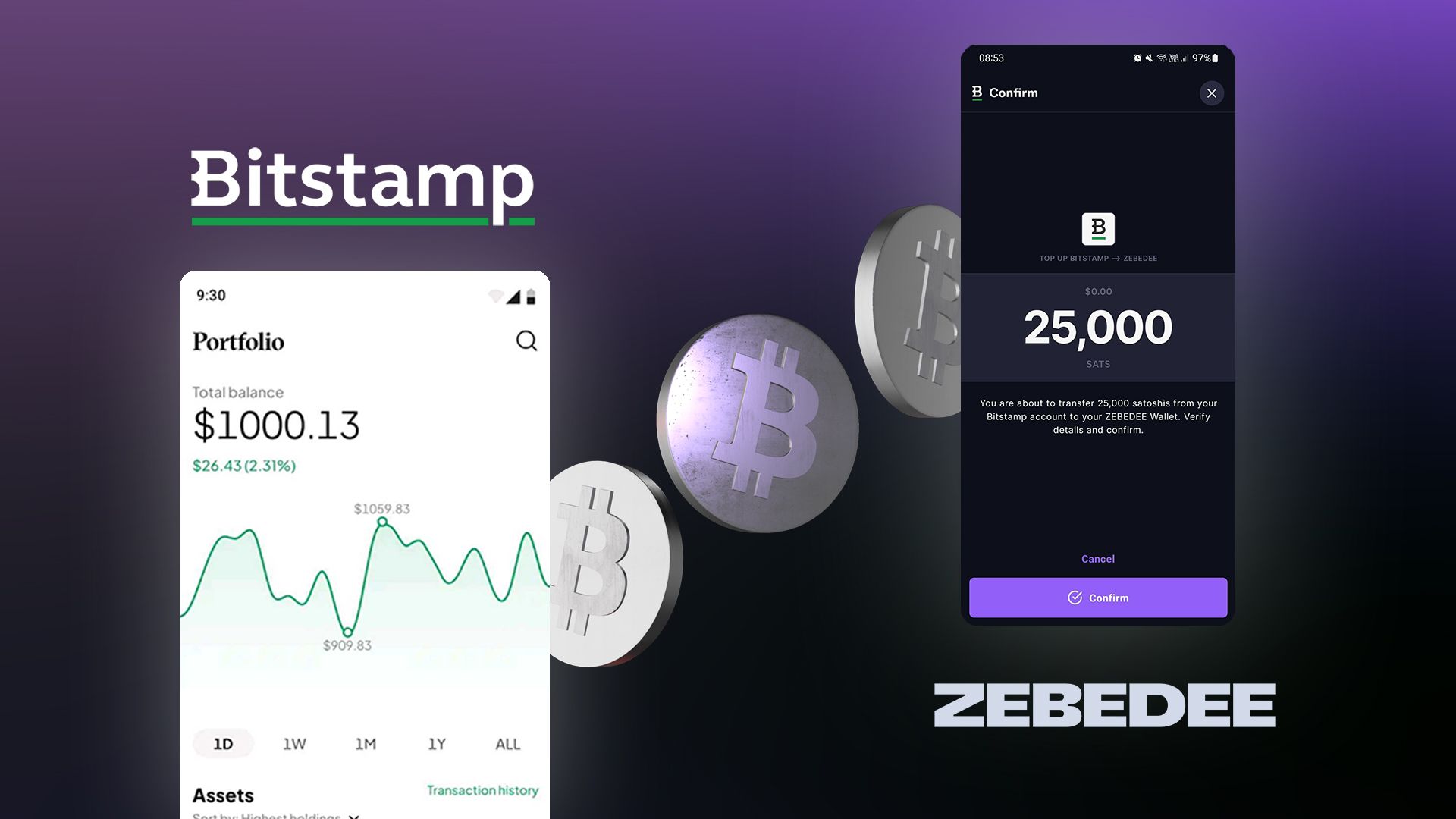 Simplified accessibility to the Lightning Network
Not so long ago, accessing the Lightning Network, Bitcoin's super-fast and ridiculously-cheap second layer that's ideal for everyday payments, was anything but easy. Even the largest crypto exchanges offered very limited Lightning options to its users, if any. This all changed when Bitstamp integrated with ZEBEDEE, giving its users a seamless bridge between on-chain Bitcoin and Lightning.
On-chain Bitcoin (aka good old regular Bitcoin), while great as a store of value or as an investment, is simply too slow and the fees are too big to buy a cup of coffee, purchase a streaming subscription or even settle a bill. Through ZEBEDEE, Bitstamp provided its users a means of spending (and earning, more on that below) their funds on a network that settles instantly and incurs near-zero fees.
The Lightning Network is also one of the fastest growing ecosystems in all of crypto and finance. The network is expanding at a rapid pace, with the entire Lightning ecosystem already encompassing over 70 million users, and more joining every day. Through ZEBEDEE, Bitstamp users are able to reach this expansive global market and put their funds to good use for an array of products and services connected directly to the ZBD app, and thousands more beyond.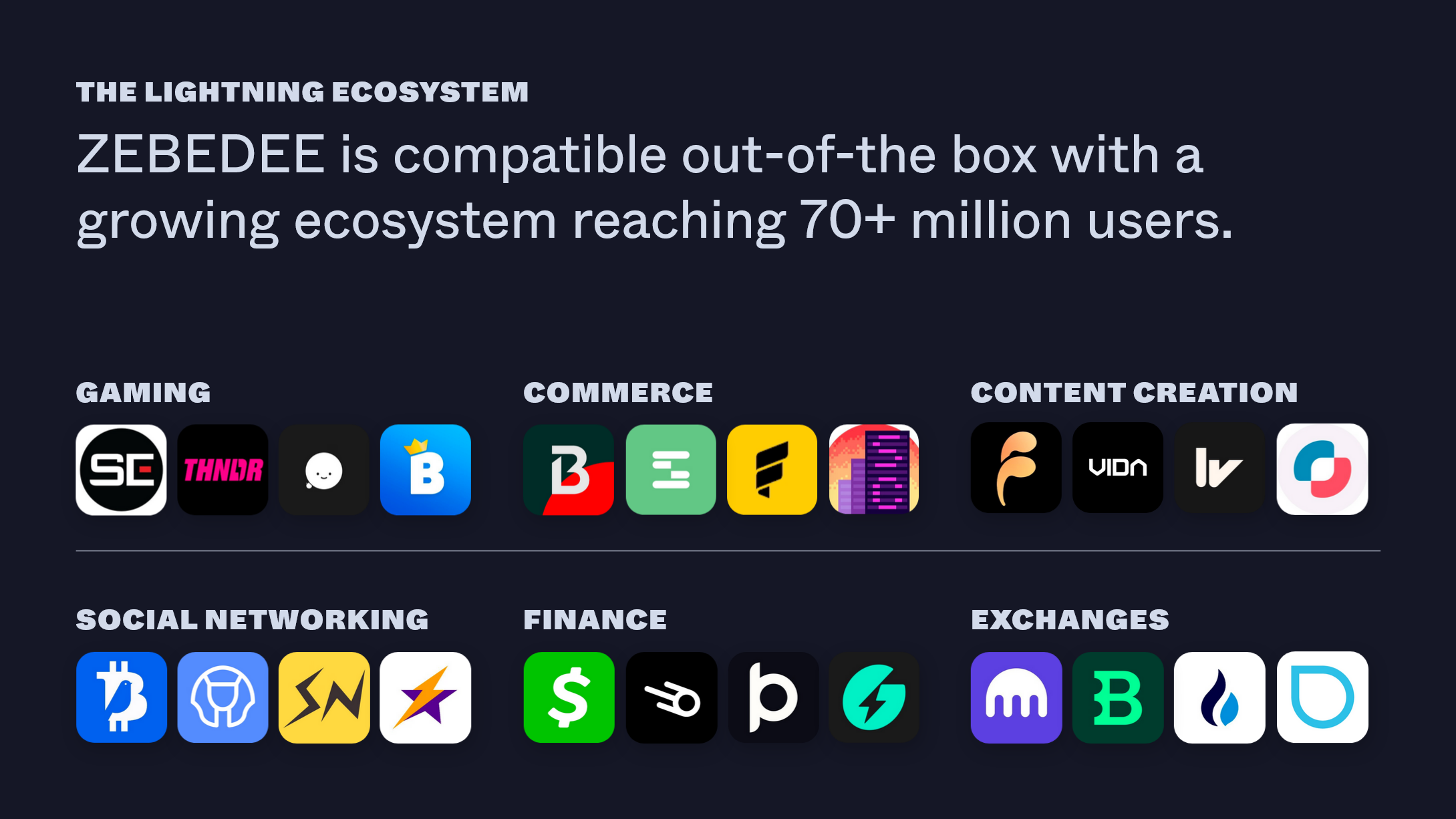 Increased usability with real buying options
But what good is having the ability to pay any time, anywhere, if the shop you're buying from still doesn't accept Bitcoin? That's why ZEBEDEE decided to get ahead of the curve and get vendors straight into the ZBD app by offering a vast selection of gift cards (provided by Bitrefill).
Through ZBD, Bitstamp users get all these gift-card options, giving them much more freedom to use the assets stored at the exchange to buy something meaningful. It's simply a matter of connecting the two accounts once and then always having the option to top up ZBD with funds from Bitstamp at the tap of a button.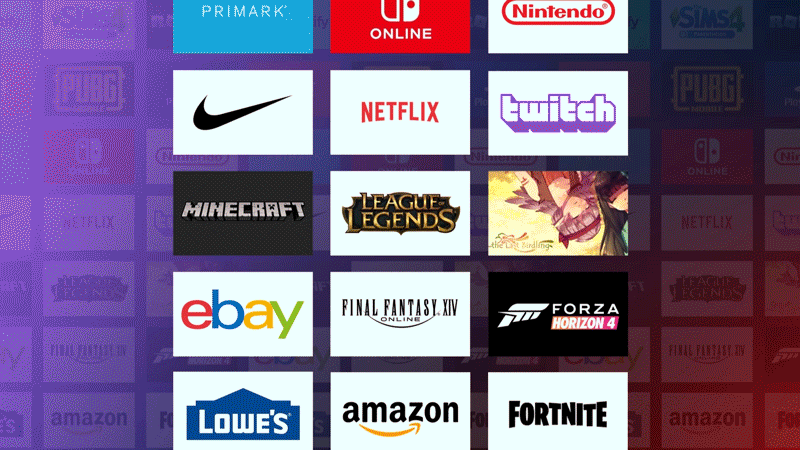 Entertainment value & earning Bitcoin
It's not only about spending, though. ZEBEDEE offers a lot of games of various genres, play-styles and on several different platforms. The one thing all these games have in common is players can earn a little bit of Bitcoin simply by playing – for free.
And Bitstamp users can enjoy these games too. They can play, earn Bitcoin and then simply add that to their savings or investment. We're not talking large amounts of Bitcoin, but when it comes to having fun, even a few sats can go a long way to make the experience much more entertaining. For users of an exchange, where investment and trading is at the forefront, seeing how Bitcoin can be earned while having fun is a breath of fresh air in an otherwise serious financial environment.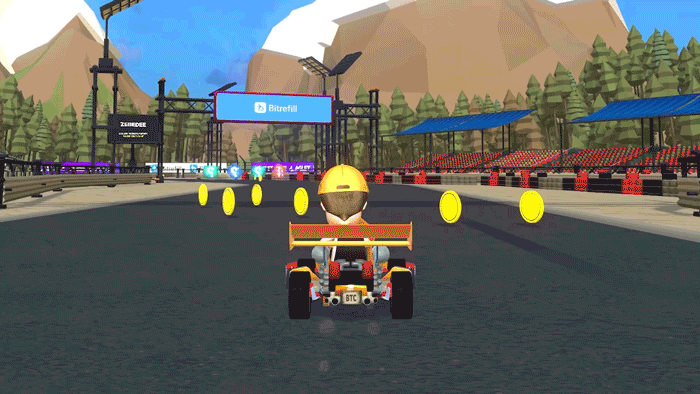 The integration with ZEBEDEE has provided Bitstamp users with a seamless bridge into the Lightning Network, access to ZEBEDEE-powered games, and the ability to buy almost anything through gift cards or the global network of merchants that support Lightning. This partnership has made Bitcoin more accessible, valuable, and entertaining for Bitstamp users, and has expanded the reach and utility of Bitcoin through the global, worldwide Lightning Network.
If you think your product could benefit from Lightning, you can start testing out ZEBEDEE immediately by opening a free account.
This post was updated in July 2023.