As you may have heard, ZEBEDEE recently closed a new funding round, raising $35M to help us take our platform to the next level. This is the second significant funding round in less than a year, enabling us to continue the high growth trajectory we've been on. The funding round was led by Kingsway Capital and joined by the leading investment bank focused on gaming and entertainment, The Raine Group, as well as video-game giant Square Enix. Existing investors, including Lakestar and Initial Capital also participated in the round.
We caught up with our founders – Simon Cowell, André Neves and Christian Moss – to give you some first-hand insights into our exciting and highly-ambitious plans over the following months and years.
Scaling at the speed of Lightning
Q: Why did you decide to raise capital again so soon?
Simon (CEO): The short answer is that things have been going better than expected, so we decided to accelerate our timelines. With over 20x user growth over the past ten months, we felt our platform was ready to scale, so we went out and got the capital to do it. This gives us the runway needed to scale as a global and, importantly, fully-compliant payment processor.
Q: You mentioned this raise is primarily about being able to scale ZEBEDEE, can you elaborate on that?
André (CTO): A lot goes into running an always-on payments platform. On the technical side, we need to have very robust architecture and lots of redundancies. Sometimes people think running software for 100k users is the same as running it for 100M users, but that's not really how it works. In our case, we want to serve massive audiences – one very successful game can have hundreds of millions of active users, and each can be firing off several transactions on our platform. That's a big load. So just making sure we can handle that no matter what happens requires a massive amount of work and resources. Then we also have very ambitious plans for new products and features both on the B2B and B2C side. And it's not just about the tech and products either, it's also about all the surrounding services like customer support, marketing, compliance and so on. We want to ensure everyone who interacts with ZEBEDEE has a stellar experience from start to finish, which takes growing every facet of the company with care and attention.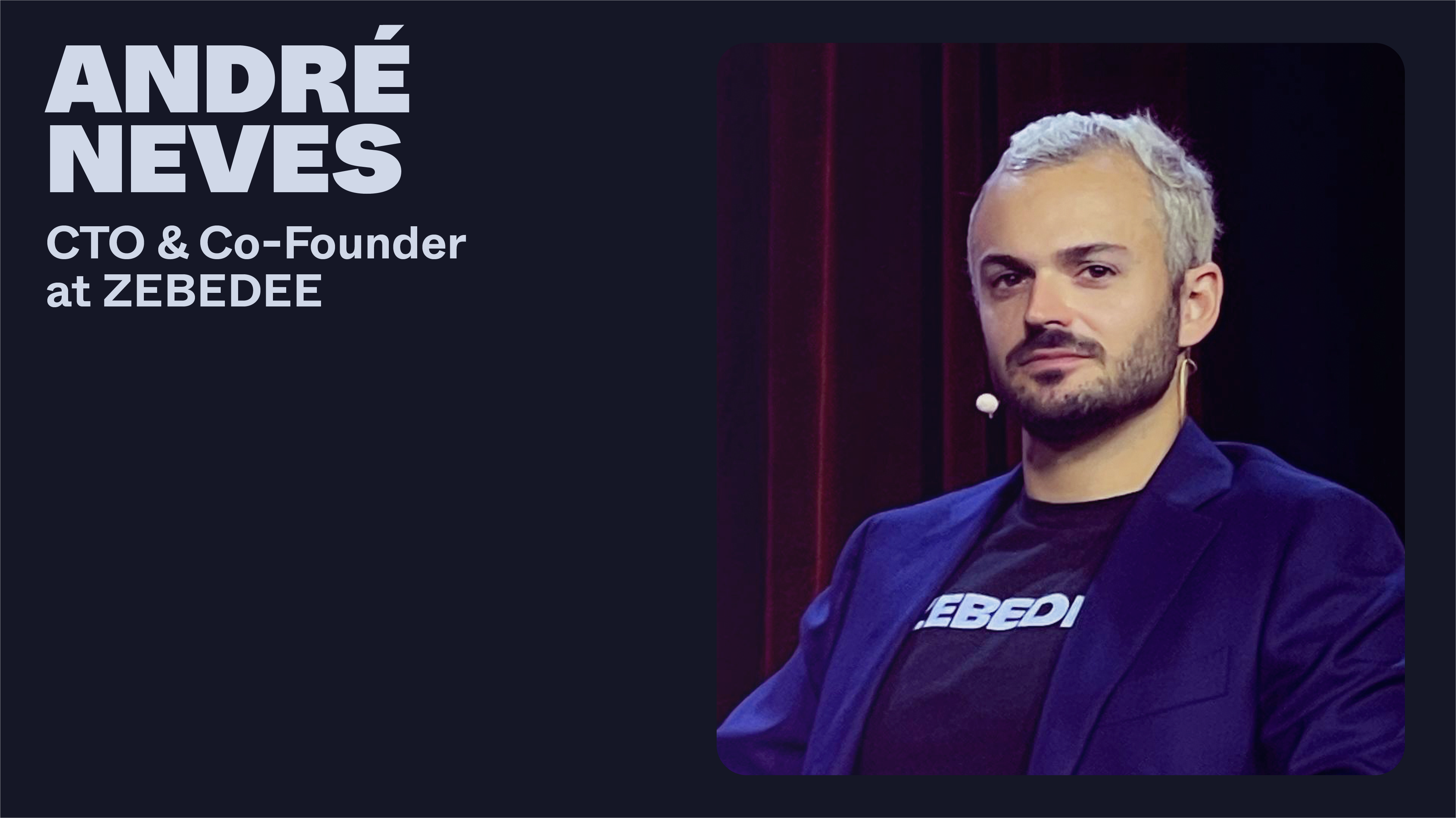 Chris (Head of R&D): To build on what André said, what we're introducing to the world is very new. Our products and tools actually look deceptively simple. Because it's not hard to put money in your game using ZEBEDEE's API, but then there's a lot that comes with it, from security best practices to just requiring a different approach to game design. No one has done this before, so our job is not just to create the tools but also to make sure our partners understand how to use them correctly. When it comes to game developers building with us, we always say we don't have customers, we have partners. Because we work closely side by side with them and make sure they see the benefits we know ZEBEDEE can bring to their games and their players. We don't want to compromise on that, which means rapidly scaling our pool of partners, which in turn requires us to grow our team in proportion to that.
We make money work in games
Q: Since so many services and products are involved in what makes the entire platform work efficiently and compliantly, how would you describe ZEBEDEE today?

Simon (CEO): We're a FinTech for the gaming industry. Or, to put it even more narrowly, we're a payments platform that game developers can use to put money into their games. We give devs the ability to connect an instant monetary transaction to anything that happens in their game and bring that to people all over the world. If you think about what that means, two things jump out right away: First, there's no service out there that allows you to do this – it's a brand new proposition. And second, this can't work with fiat money or legacy payments systems – which is where Bitcoin comes in.
Andre (CTO): I agree, we're definitely a platform more than anything. We're engineering-first, API-first. But then, all the adjoining services also come into play to turn the tech into a solid business proposition. For example, game devs don't want to think about compliance. And they shouldn't have to, because that's part of the service we provide both on the technology front and with the teams we've built.
Chris (Head of R&D): Early on, I think we hadn't fully discovered our identity yet and we were looking at a few possible ways to go about this. Building our own games was, in my opinion, an essential part of the journey, as it allowed us to understand what we needed to build and also to prove our own use case to the market. But now that we've gone through that maturation period, what we provide is clear and, in some ways, quite simple: we make money work in games. And let's not forget to mention several fantastic products aimed at end users as well, like ZBD Infuse or ZBD Bots. We'll definitely continue to support our games, but to echo what Simon and André said, we're a FinTech first and foremost.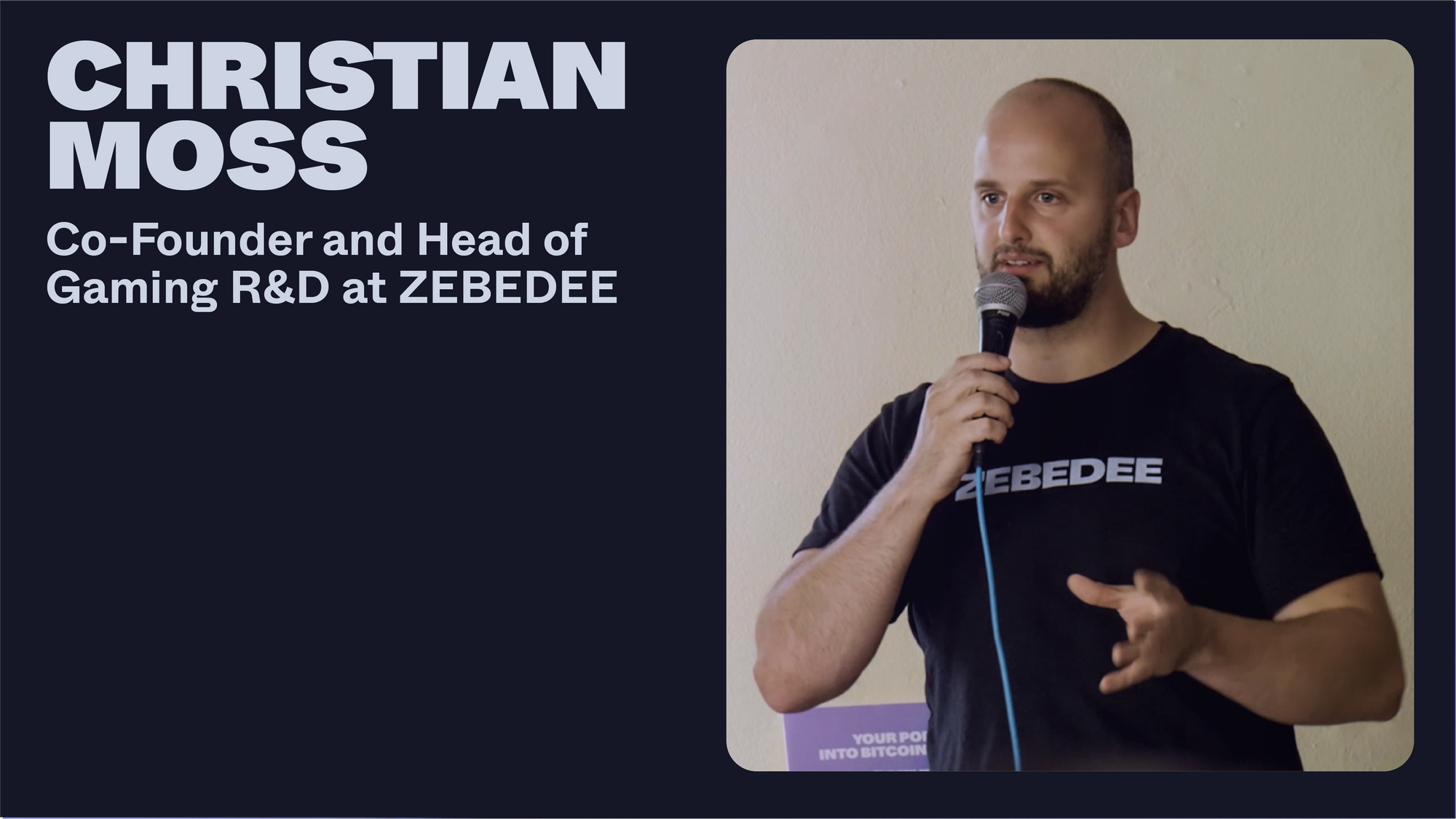 The future of the ZEBEDEE Universe
Q: Building on what Chris said, any plans for new product releases aimed at gamers?
André (CTO): Oh yes, big time. And not just gamers but content creators and basically anyone that wants to participate in the digital economy will find some fascinating tools and toys coming from ZEBEDEE in the coming months. We're planning to make some exciting improvements aimed at developers and that will ultimately benefit gamers. I don't want to spoil too much, but let's just say every single product in our suite is going to look quite a bit different six months from now, and some of the features are highly ambitious. We're also doing some powerful stuff in the Bitcoin space and constantly tweaking the APIs our partners use, but you'll have to stay tuned for more info on that! We're going for a bit of wow factor for sure when it comes to our products. And when it comes to other games, there is another extremely popular game we are planning to Infuse with ZEBEDEE and will catch a lot of people's attention. To be honest, I'd really like to say more, but you'll just have to wait. All in due time.
Q: How big is ZEBEDEE as a company right now, and how much are you planning to grow?
Simon (CEO): We're at 50+ employees, spread out basically all over the world as a fully remote team. Looking to grow to about 80 by the end of the year and then we'll see after that. We don't want to bloat the team unnecessarily and become inefficient as an organization, but being agile and adaptive is at the core of the culture we've built, so if our growth exceeds expectations, we'll scale to match the opportunity at hand. That said, our plans and projections are already very ambitious, and it's based on the gaming industry partners we're already working with and the excellent feedback we've been getting all this time.
Q: Final question: what is driving the next step in ZEBEDEE's growth?
Simon (CEO): Easy: the games. We're working on some really powerful features ourselves, but at the end of the day, it comes down to the games and the quality of the games. There are some very exciting titles being integrated into our platform right now, and while the near future still looks mobile-first, the games are getting more complex, more engaging and just really good all around. It's pretty logical: the better games we have, the more players will enjoy them and the more users we'll have.
Andre (CTO): I agree, the games are what drives growth. One very successful game means 100M+ users in itself. That's why we work hard on our future partnerships and tools to enable game developers to put Bitcoin in games. Then it's on us to provide all those users with an excellent experience all around that game, from what they can use their sats for, to how we structure the experience of discovering other games. It's an ecosystem. As it gets bigger, it'll get more and more exciting. And thanks to this new funding round, we have the resources needed to make it super badass.
Exciting times are ahead of us, don't you agree? So, make sure to follow our future updates and growth on our way to keep powering real economies in virtual worlds.
This post was updated in July 2023.