ZEBEDEE is 1 year old this month. We've built a new kind of payment system for games and virtual worlds. Let us take you through what brought us into existence, what we have done so far, and announce a special boss level bonus. Scroll down to the bottom if you just want the bonus!
Why do we exist?
Virtual worlds are becoming an increasingly valuable part of our lives, but we are not adequately compensated for the time and work we invest in them. Equally, the developers of games find it difficult to create value innate to those worlds with most of the $$$s flowing to gatekeepers – an issue at the heart of Epic's showdown with Apple.
We built ZEBEDEE to let game developers use Bitcoin as their in-game currency and enable instant microtransactions with near-zero fees. This means you can monetize any interaction within a game and transfer that value out of the game environment. That's how we unlock the limits of virtual economies.
We are at a revolutionary point in history, inequality is at extreme levels, money is being devalued globally, and the opportunities previous generations had to work and acquire wealth just aren't there any more. Virtual worlds are a new frontier of economic activity that we believe is the answer to that generational wealth gap. When I was a kid I earned my first money doing a paper round and spent my free time playing Age of Empires games. We are convinced that in the near future kids will earn their first money in what some people still think of as just video games. But they aren't just video games. They are virtual worlds with real economic activity.
At ZEBEDEE we are working hard to make this a reality.
Built a great team
Great things are made with great teams. These are the people we hand picked to make the revolution happen.
We're always looking for people with different talents. If you've always wanted to work on the frontier of new worlds, then get in touch.
I'm proud of what this great team has accomplished and the way their work reflects ZEBEDEE as a mission-focussed company.
Our mission is to bridge the generational wealth gap by building Virtual Payments for Virtual Worlds. For us wealth is more than just a focus on cold hard cash. We want to help build worlds where people can socialise, play, create, work, fantasise and, ultimately, prosper:
"The final outcome and consummation of all wealth is in producing as many as possible full-breathed, bright-eyed, and happy hearted human creatures."

— John Ruskin
Built the tools
Game developers now have the easiest tools to integrate Bitcoin into their games.
A system purpose-built to introduce programmable money into games. Powered by the Bitcoin protocol. SDKs and APIs for easy integration in Unity, Godot, Unreal, and Node environments.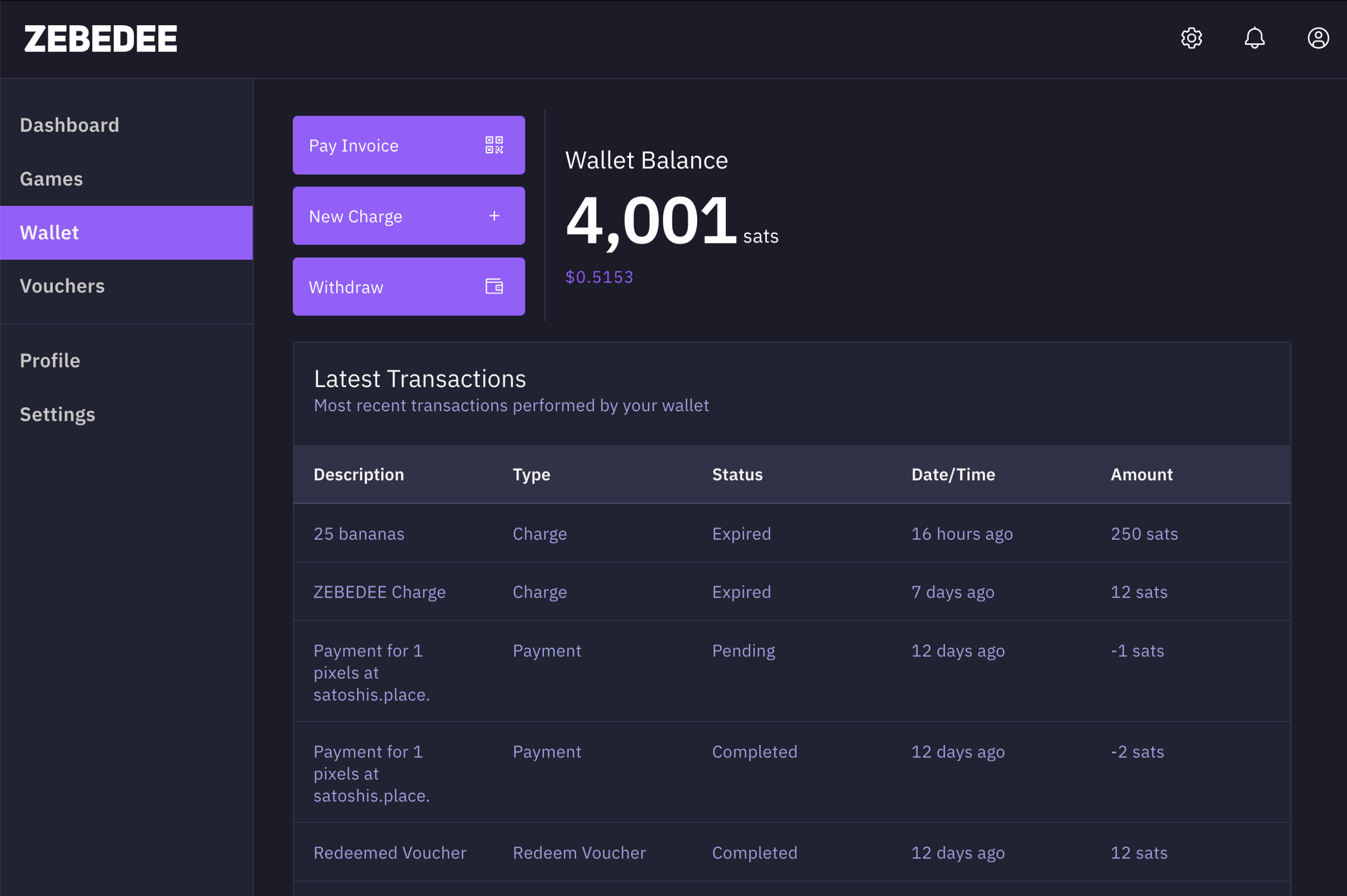 It all started with SaruTobi, the original Bitcoin game from MandelDuck, back in 2014. It was the way a lot of kids got their hands on their very first Bitcoin in the early days.
This simple, cuddly-monkey Bitcoin-rewards game was hugely popular and now the concept is ready to really scale!
The first cohort of developers have started testing out new game concepts soon to be unleashed on the world. The incentive for game developers is compelling. By enabling users to acquire small amounts of a scarce asset more valuable than local currencies, they are able to boost user acquisition and retention more cost effectively than traditional ad marketing. A win, win for both gamers and developers.
If you're interested in joining our Developer Dashboard, click here to sign up to apply for access.
Launched the MintGox Bitcoin Gaming Tournament
This isn't just a dream. There is a lively community of gamers playing Bitcoin games right now!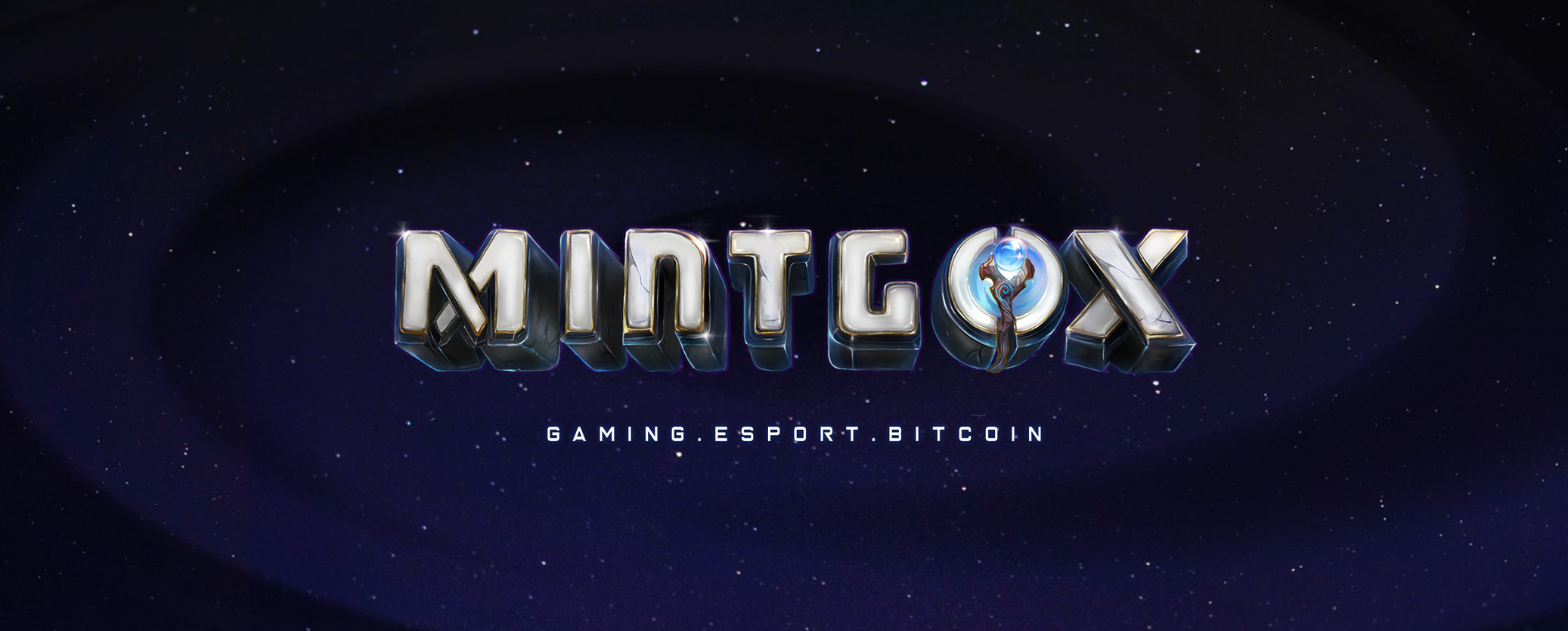 We started an esports series — MintGox — in April after Covid locked down the planet. It turned out to be a pretty dope form of entertainment. More than 4,000 streamers take part in each tournament and we recorded more than 15,000 Bitcoin microtransactions flying around in our last event.
Ranges from stacking sats with the hugely popular Bitcoin Bounce mobile game to paying sats to drop power-ups on the ZBD Kart racers.
So far we've given away 15,000,000 satoshis worth of Bitcoin to players during these competitions thanks to some very special partners…

But this is just a drop in the ocean compared to the tsunami of sats that will be heading your way. MintGox games are the easiest way to get your hands on some Bitcoin.
Gotta Stack 'Em All!
Boss Level Bonus!
We made something special for you all.
Introducing… the ZBD Wallet.
A digital wallet for gamers to interact with virtual economies. It is designed and optimized for one goal only: to make it easy and fun for players to move money through games.
Help us test it at MintGox #008 on 25th October. All wallets downloaded between now and then will be pre-loaded with 500 sats, so you can drop some power-ups in the Bitrefill sponsored ZEBEDEE Kart tournament!
If you are already a big fan and want early access to test the wallet out at one of our community events, or just want to see all the many features it has, then head on over to zbd.gg and get yourself on the waitlist now!
The ZBD Wallet has been expanded and updated into the ZBD app.
This post was updated in June 2023.