Bitcoin gaming is heating up! There are more games you can play to earn real Bitcoin for free every day. Sounds too good to be true? Well, we promise there's no catch! Play-to-earn is taking over the world of gaming and Bitcoin-powered games are the easiest way to start getting a bit of money back for the time you spend in a game.

So without further ado, here are some suggestions for games anyone can start playing for free Bitcoin right now. And if you'd like to find special events to earn even more Bitcoin, check out the @zbdapp Twitter!
Starting light and mobile
Because Bitcoin gaming is still very new, most games out right now are on mobile. It takes less time to develop a casual mobile game, so no surprise these games are the first that got released with Bitcoin!
Race your friends for Bitcoin!
If you'd like a great Bitcoin game you can play with friends, look no further than ZBD Kart - it's a kart racing game a lot like Mario Kart, but with Bitcoin, awesome skins and epic levels!
ZBD Kart is still in beta, but you can get it on Itch and start playing! If you need to find some Bitcoin gamers to play with you, just go to the ZBD Discord and ask around.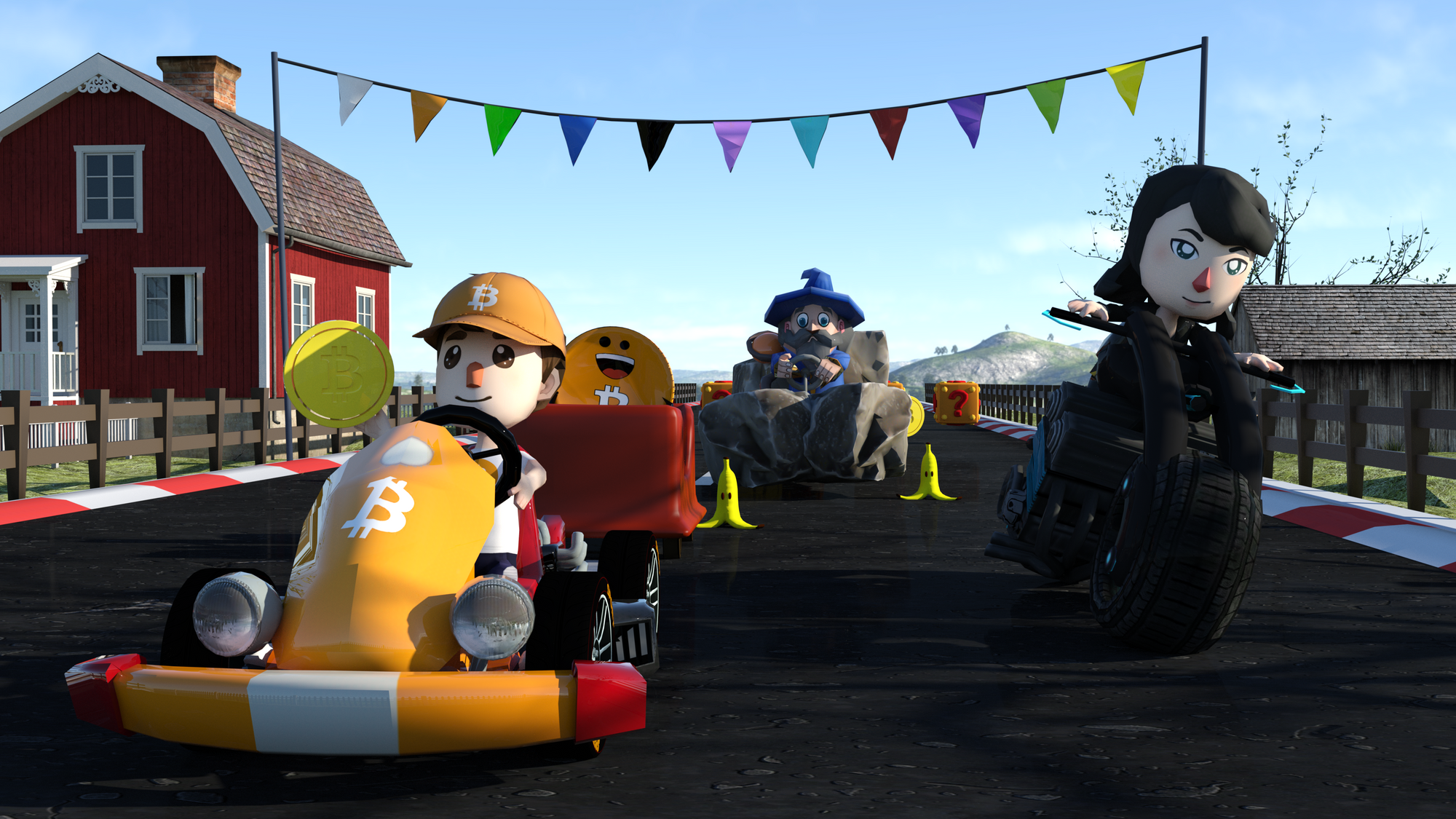 Go competitive with CS:GO
At ZEBEDEE, we messed around and put Bitcoin into one of the most popular FPS games – Counter Strike: Global Offensive.
Our promotional demo of CS:GO with Bitcoin has come to an end. We've had a great run and lots of fun, but now it's time to move to next adventures.
With ZBD Infuse you can now put your skills to the test in the CS:GO battlefield and earn free Bitcoin as you outplay your competition. How can it be free Bitcoin in a free game without ads? We get companies like Bitstamp to sponsor our servers, so you can literally start playing for free and withdraw Bitcoin. There's no catch, no special skills needed.
To start playing CS:GO for Bitcoin, all you need to do is get our desktop app ZBD Infuse. Simply download it, log in with your Steam account and you're all ready to start playing to earn Bitcoin. How awesome is that?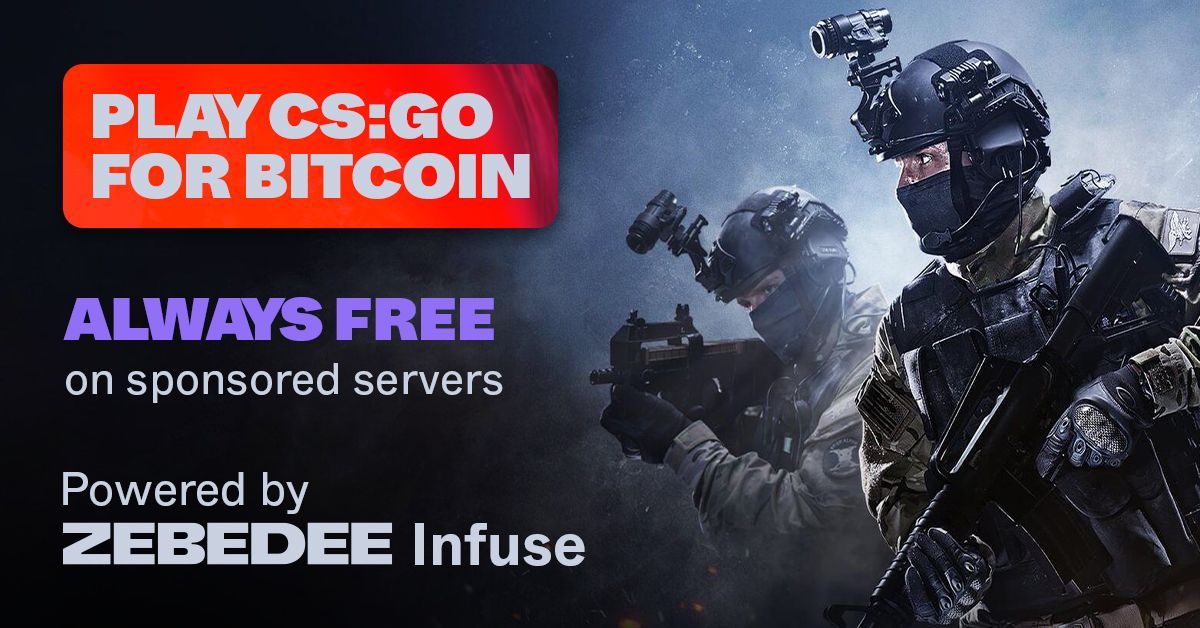 The final stage: withdrawing Bitcoin from games
This may actually be the easiest part of all. Just get the ZBD and you'll be able to withdraw Bitcoin from games easily and instantly!
This post was updated in July 2023.