The holiday season has come, and this year Santa wants to fly further than ever before. His new destination? The Moon! But to get there, he needs your help. Become one of Santa's little helpers in Bitcoin Miner and build him a rocket to launch him all the way to the Moon. If you've been good, he'll surely reward you generously.
Read on to learn how to participate in Santa's Moonshot, a limited-time Bitcoin Miner event, and earn Bitcoin rewards, or launch Bitcoin Miner now and get to work!
🎅 Santa's Moonshot: Help Santa fly to the Moon in Bitcoin Miner

Holiday minigame in Bitcoin Miner
From 26 to 29 December
Help Santa build a rocket to fly to the Moon
Gifts of 2000+ sats for everyone
What is Santa's Moonshot in Bitcoin Miner?
Santa's Moonshot is a holiday-themed event in the world's most popular mining simulator that pays you real Bitcoin, where you can devote some of your time and attention to a special mining rig designed with one purpose in mind: build Santa a rocket and shoot him to the Moon.
The event takes place in the last week of 2022, from 26 to 29 December, when players of Bitcoin Miner will get access to a minigame, reachable from the game's main menu, and be rewarded for their efforts with Bitcoin from a separate reward pool holding over 2000 sats for each player.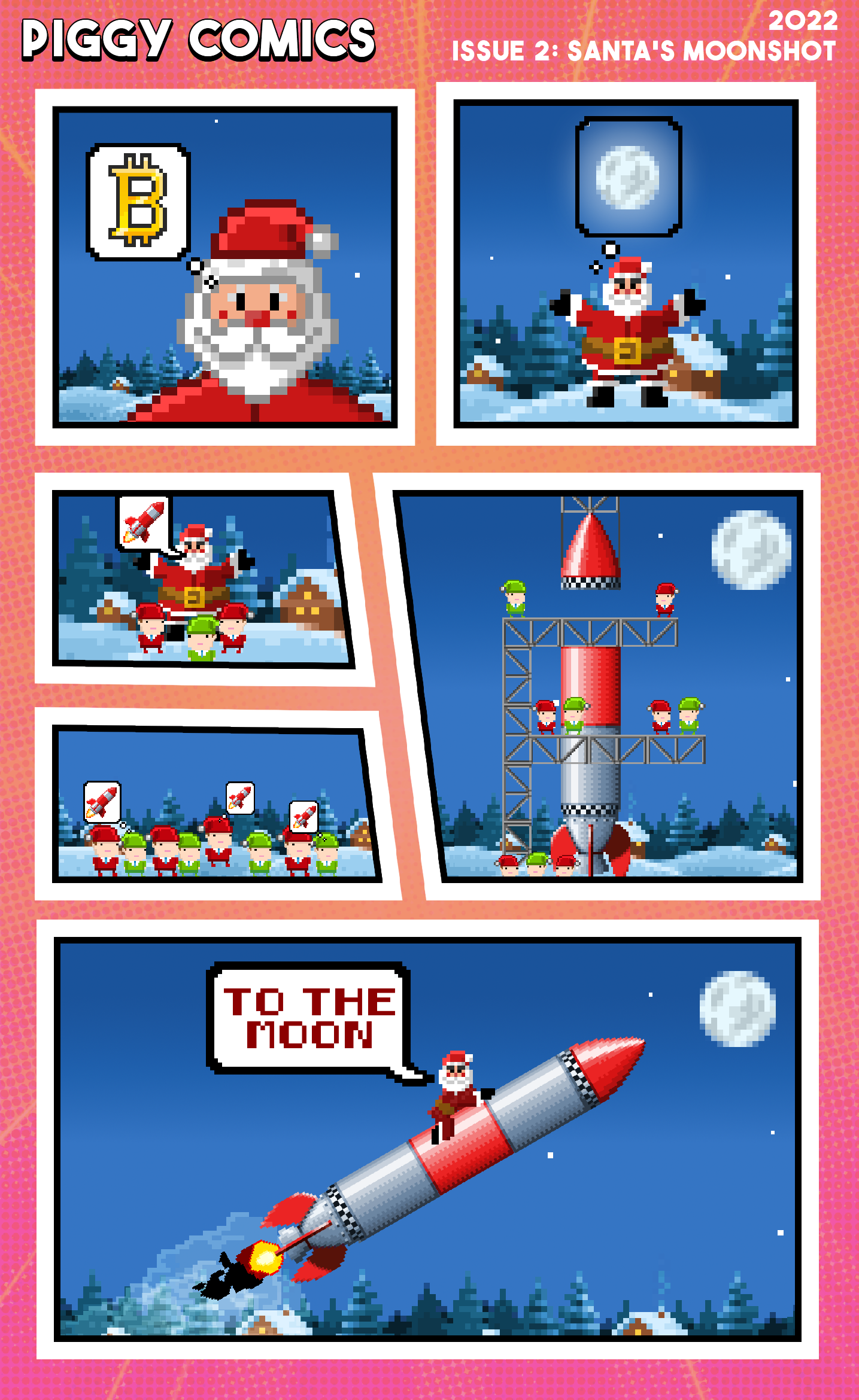 How to play Santa's Moonshot
Santa's Moonshot plays similarly to the core game, but here you'll be earning special event currency to progress the build of Santa's rocket (shown by a bar). When you complete a level, a new section is added to the rocket. As you complete the last level, the rocket will be launched and you can withdraw your reward to ZBD.
Earn event currency to progress the build bar
Complete levels to add new sections to the rocket
Launch the rocket and collect your reward
But the game doesn't end when your rocket is complete. After launch, you can continue playing the minigame and leveling beyond the max level to upgrade the rocket even further.
🎁 Satoshi's Holiday Tip
Remember, you can upgrade the ratios of earning to make it more efficient (like from 1:1 to 100:1).
Keep in mind that Santa's Moonshot is completely separate from the main game. You can switch between the minigame world and your core worlds as you like. Each has its own bonuses, coin buffs, development and boosters, and they do not carry over from one to the other.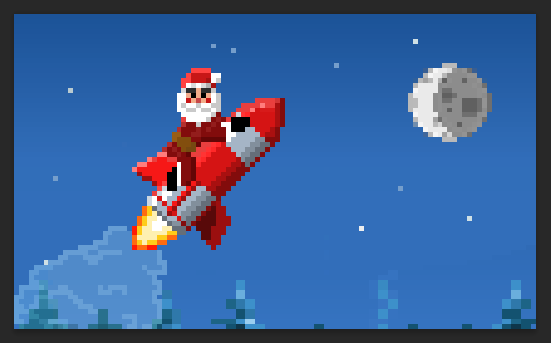 Start holiday festivities and earn Bitcoin gifts
Get your mining game on and get ready for Monday, 26 December, when Santa's Moonshot goes live. He can't make it without you, so don't let him down!
This post was updated in July 2023.