Play Bitcoin Miner now and earn real Bitcoin!
A new game enters the ZBD universe: Bitcoin Miner! This fun little mobile game merges the managing of a simulated crypto mining business with earning real Bitcoin. If you're into mobile games and Bitcoin, you have to give it a go – or read on to learn more about it!
What is Bitcoin Miner?
Bitcoin Miner is a fun mobile game that simulates a crypto mining business. The game represents a fusion of tapping to collect coins with methodical strategy as you find the most optimal way to build your mining farm. But the twist is that you get paid real Bitcoin while simulating an activity that would generate new Bitcoin in the real world.
Simulate every aspect of crypto mining
The game starts simply but soon gets really exciting as you build up an extensive mining farm with tons of coins and various rigs.
At the start, you're given a single mining rig for a small cryptocurrency that creates a new coin every time a new block is mined. A conveyor belt then takes that coin to your piggy bank to store it. Sometimes, the coin spawns with a power up that you can tap to activate:
⬆️ Upgrade that boosts the coin's value
💣 A bomb that explodes and adds the coin to your bank immediately
↔️ A fork that duplicates the coin
🔴 Rare! A node that you collect to buy powerful multipliers
⚡ Sats! When you see a green satoshi symbol over a coin, you'll earn Bitcoin for tapping it
As you go along, you can spend the crypto you've gathered to dig deeper and unlock new and more lucrative coins. Each of them will also slide down a conveyor belt to your bank. Spend your resources wisely to make sure your simulated mining business operates most efficiently.
Complete tasks to earn more nodes
Invest in development to get various boosts and perks for your cryptocurrencies
Upgrade mining rigs to speed up block time (faster production)
Level up coins by collecting bits from chests and get higher rewards
Sell or HODL?
A key decision that you'll be faced with is if and when to sell your portfolio. By selling, you receive GPUs to help your miners get more coins. When your GPU power is high enough, you can travel to new locations and other worlds, where new adventures await you! On the other hand, if you HODL, you can continue collecting huge profits and mining for new and improved coins. Master the timing to get the best outcome.
Did you know?
The game gathers rewards in the background while you're not even playing!
If you need a boost, you can purchase various perks with your real money. But if you don't feel like spending your actual dough, you can always watch an ad to score a 2× mining speed multiplier for 3 hours or enter a mining frenzy that spews coins from your rigs at an epic rate.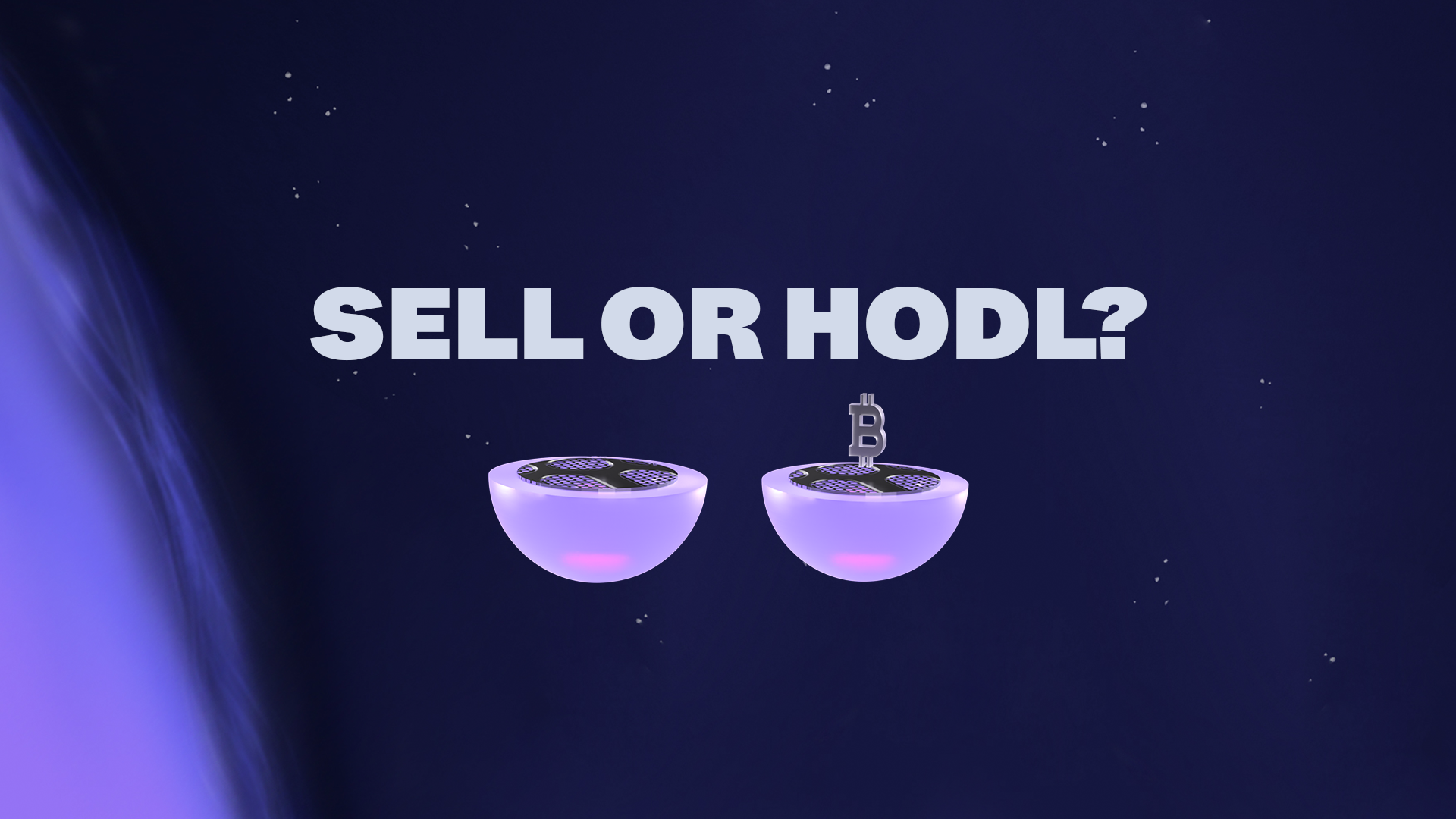 Simulated Bitcoin becomes reality
We're coming to the best part. While everything in the game so far has just been a simulation, this part is completely real. Now, thanks to a partnership between Fumb Games and ZEBEDEE, the game actually pays you out a little bit of Bitcoin if you tap coins with a sat symbol and when you level up your mining farm. Collect the sats, then withdraw to your ZBD app. Here's how:
Select Cash Out at the top of the screen
Tap Log in with ZBD to sign in with your ZBD account
Get real Bitcoin straight to your ZBD app
If you play it right, your earnings will soon ramp up exponentially and you'll quickly make your way to a simulated crypto millionaire – or make that ABCllionaire (play the game to find out what that means).
To start playing Bitcoin Miner and other Bitcoin games for free, download the ZBD app. There, you'll find links to all the most entertaining Bitcoin games, including Bitcoin Miner, and a chance to earn free Bitcoin simply by having fun.
This post was updated in July 2023.