We're excited to announce that we're launching an integration with MoonPay, the leading crypto payments infrastructure provider! With MoonPay, converting USD to Bitcoin and moving it into ZBD is now just a tap away. Gamers can now access MoonPay straight from the ZBD app and refuel with Bitcoin through a seamless fiat conversion.
🌒 Key highlights:

A new easy way to top up with sats within the ZBD app
Use your credit or debit card to convert USD straight to Bitcoin
Currently available to ID-verified users from the US
Update your ZBD app to the latest version to give it a go, or read on to see what's in store for you.
What is MoonPay?
MoonPay gives companies an easy way to get money to flow between their products and the wider market. Their main focus is being an on/off ramp for crypto, allowing customers to make quick conversions of fiat money to crypto and use that in the products MoonPay is integrated with. With MoonPay, you can use your credit or debit card to buy Bitcoin and get your hands on the largest cryptocurrency in the easiest way possible.
While MoonPay provides its services in over 160 countries all around the globe, the integration with ZBD is something special because it incorporates the Lightning Network. Being able to make a smooth purchase of Bitcoin and then use that Bitcoin with near-instant transaction speed and negligible fees is a game changer. And with ZBD, the sats you bought with MoonPay are immediately available to use anywhere in the ZBD ecosystem – make it rain sats in Discord with ZBD Bots, tip your favorite streamer with ZBD Streamer, use browse among thousands of gift card offers in the ZBD app, and much more.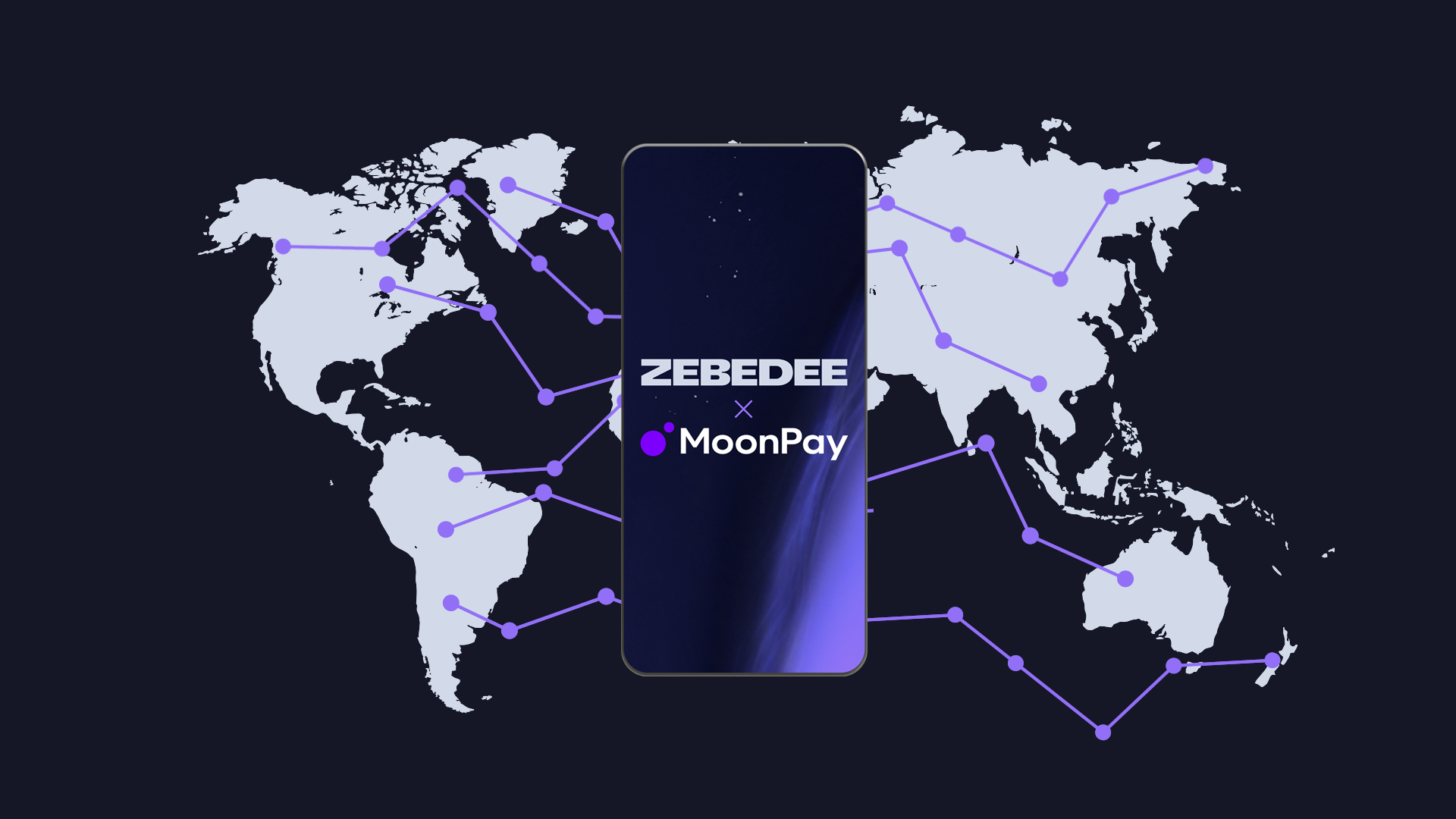 Top up with sats without leaving ZBD
When you run out of steam in a game and need a quick boost, the worst thing is having to navigate around several apps and web interfaces to get a hold of that little bit of Bitcoin that would get you back up and running. With the integration of MoonPay, this is not a problem anymore, as you now have access to an easy top up option straight from the ZBD app.
How to top up with MoonPay:
To buy sats through MoonPay, open ZBD, head to Settings (top left) and scroll down to Linked Accounts. Please note that, for now, this feature will only appear to ID-verified users in the US.
Select MoonPay and choose the amount you want
MoonPay's interface will show up with transaction details
Select your payment method (credit or debit card)
Tap Buy Now to let MoonPay deliver the sats to your ZBD app
It's that easy! Now you can get right back to gaming and put your fresh sats to good use.
If your ZBD app is not linked to your MoonPay account yet, you'll first have to go through a quick connection and verification process to ensure the money and personal information involved in the process are completely safe and sound. And don't forget, your ZBD account needs to be verified before you can see any of these features.
The first step in our journey to the moon
The MoonPay integration will initially be available in the US. Giving our customers in the States an easy top up option marks a continuation of our efforts to make the Bitcoin gaming experience as smooth as possible. After launching with Bipa in Brazil, which equipped our huge Brazilian community with an on/off ramp for Brazilian reals, we felt it was only natural to start providing our US users with similar solutions for USD.
However, our joint story is only beginning, as this is the first step in the partnership between ZEBEDEE and MoonPay. The US launch acts as a springboard to explore possibilities for more global launches and expand into new countries and currencies. Stay tuned to find out where our next destination will be…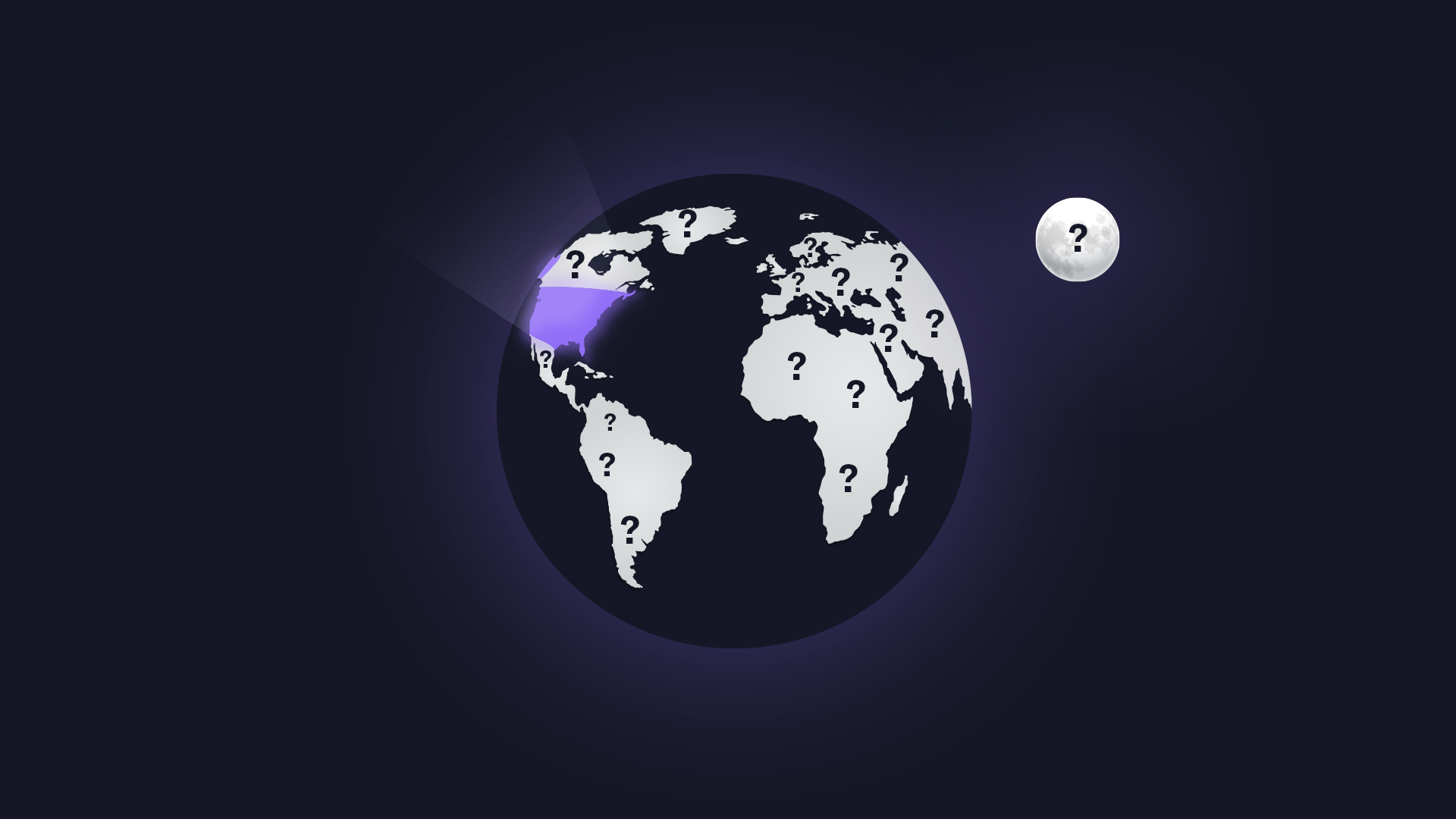 To start using the new integration, as well as discover and play games that pay you Bitcoin while having fun on your phone or computer, just download the ZBD app. It's your portal into Bitcoin gaming, now enhanced with MoonPay's industry-leading services.
This post was updated in June 2023.