Remember earlier this year when we partnered with MoonPay to bring ZBD users an easy way to Top Up their Bitcoin balance within the app? Back then, the feature was limited to the United States – but now we're expanding our partnership to over 100 countries in ZBD, so you can fill up with Bitcoin using a credit or debit card whenever and wherever you are!
So, the next time you want to buy a gift card in the ZBD app, but haven't earned enough by playing games… no problem! Just top up with one of your cards and shop for whatever your heart desires.
🌎 Top Up with MoonPay now global

Top Up your Bitcoin balance with a credit or debit card
Available globally, in over 100 countries supported by ZBD
Play and Earn, then Top Up by however much you need to buy what you want
Cash Out by buying gift cards from 5000+ vendors inside ZBD
Top Up with a credit or debit card anywhere
If you need a little brush-up on MoonPay, we're talking about a global international company that offers quick and easy conversions of fiat money into cryptocurrency. Simply speaking, that means you can use your credit or debit cards filled up with regular USD or EUR to get your hands on Bitcoin with just a couple of taps inside the ZBD app.
Our US users have been loving this feature for over half a year, back since when we first partnered with MoonPay. And now, after a highly-successful limited launch, it was high time to roll out Top Ups to everyone using ZBD. So, no matter where you come from, if ZBD is available there, so are MoonPay Top Ups.
How to Top Up with Bitcoin
Like everything else in ZBD, Top Ups with Bitcoin are designed to be super-easy and accessible. All you need is a credit or a debit card, and you're ready to buy some Bitcoin to boost your balance in ZBD. Here's how:
Open your ZBD app
Tap the Top Up button in the main menu
Select MoonPay (if you're not linked yet, read below)
Choose an amount you want to buy and press Next
Review your order, agree to MoonPay's terms and tap Pay
That's all that it takes! Now your Bitcoin balance will increase by how much you've Topped Up by.
Not linked yet?
If your ZBD app is not linked to your MoonPay account yet, you'll first have to go through a quick connection and verification process to ensure the money and personal information involved in the process are completely safe and sound. And don't forget, your ZBD account needs to be verified before you can see any of these features.
Earn, Top Up and buy anything you want
There's tons of different games and weekly challenges in the ZBD Universe that offer free Bitcoin rewards. And once you gather enough winnings, you can simply spend them on thousands of different gift cards from inside the ZBD app, thanks to our recent integration with Bitrefill.
But if you haven't scored quite heavily enough to buy just what you'd like, you can now cover the difference with a quick Top Up and get enough funds to buy that Steam card, Amazon gift card, renew your Netflix subscription and much more… Play, earn and shop – It's now all within reach in the ZBD gaming universe.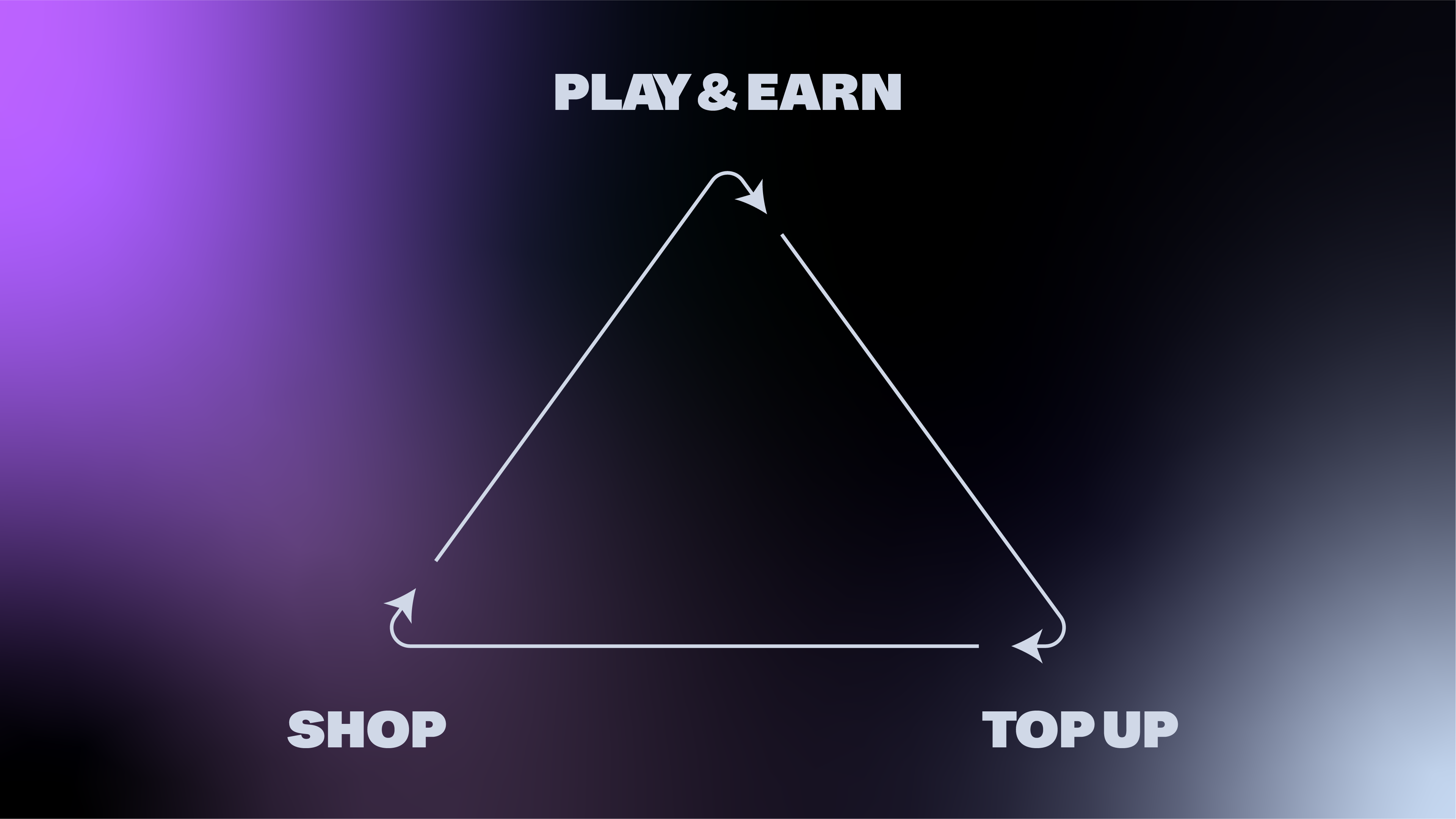 The ZBD app – Your entry into the ZBD Universe
At the center of it all is the ZBD app – the one juncture that connects gaming with vast monetary possibilities and gives you the chance to get actual value in return for the time you invest into gaming. Through it, you'll be able to earn Bitcoin rewards in games, stack sats to build up a balance and use your earnings to buy pretty much whatever you want. And with MoonPay, you're guaranteed never to be a sat short. Download ZBD for free and enjoy putting your gaming time to good use.
This post was updated in July 2023.