Have you ever wondered what it would be like to live in a world where you get to dictate your own policies, have a say in the actions of the government and even lead your country to war? eRepublik has you covered! You can do all this (and much more) in the MMO world of eRepublik, now with the added incentive of earning real money simply by playing!
💸 In eRepublik's new challenges, there is $5000 in Bitcoin up for grabs over the course of two weeks! This awesome giveaway in eRepublik is only available for a limited time, so start playing now! 💸
Jump in for free, or read on to find out more about this classic MMO and how to earn Bitcoin in eRepublik's new rewarded campaign!
🏙️ All you need to know about eRepublik in 10 seconds:

First-ever massively-multiplayer online game in ZBD
Free-to-play browser game available for most browsers
Take part in two weekly events from 28 February to 12 March
There's $5000 in Bitcoin up for grabs in total ($2500 per week)! 💸
What is eRepublik?
eRepublik is a time-tested browser-based MMO that anyone can play for free. It's set in a mirror world, called the New World, where you get to play the role of a citizen climbing your way through society, economy and politics to win ultimate supremacy for your vision of the world.
The game is a simulation imitating reality, allowing you to pursue a career, start a business, vote on political matters, form political parties, and even become an important political figure, like a member of congress or country president.
You can help form local and national policies to guide the world down a path of constructive cooperation, or tread the path of aggression by starting conflicts and wars, and fight for your side's supremacy.
Enter Bitcoin – Real money in a virtual world
eRepublik simulates many facets of our reality, including a fictional currency called eRepublik Gold, with which you can buy stuff in the game to progress your campaign. Since ZEBEDEE came into play, a new, and very real, currency started flowing in the New World of eRepublik – Bitcoin!
Bitcoin is not a replacement for eRepublik Gold – instead, it's used as a reward for players who participate in weekly events and complete the challenges they're tasked with there. When you complete tasks, you'll obtain keys with which you can unlock boxes filled with Bitcoin. This gives you an easy way to play the game normally and be rewarded with a currency that has real value all around the world, not just in games.
There's a limited number of keys avilable, so make sure you're not late to the party and miss out on a chance to earn from the huge prize pool!
How to earn Bitcoin in eRepublik:
Take part in two weekly events
Complete various in-game tasks
Earn keys when you finish a task
Unlock Satoshi Boxes filled with Bitcoin!
⏳ Timeline of events in eRepublik

Event #1: From Tuesday, 28 February, to Sunday, 5 March
Event #2: From Tuesday, 7 March, to Sunday, 12 March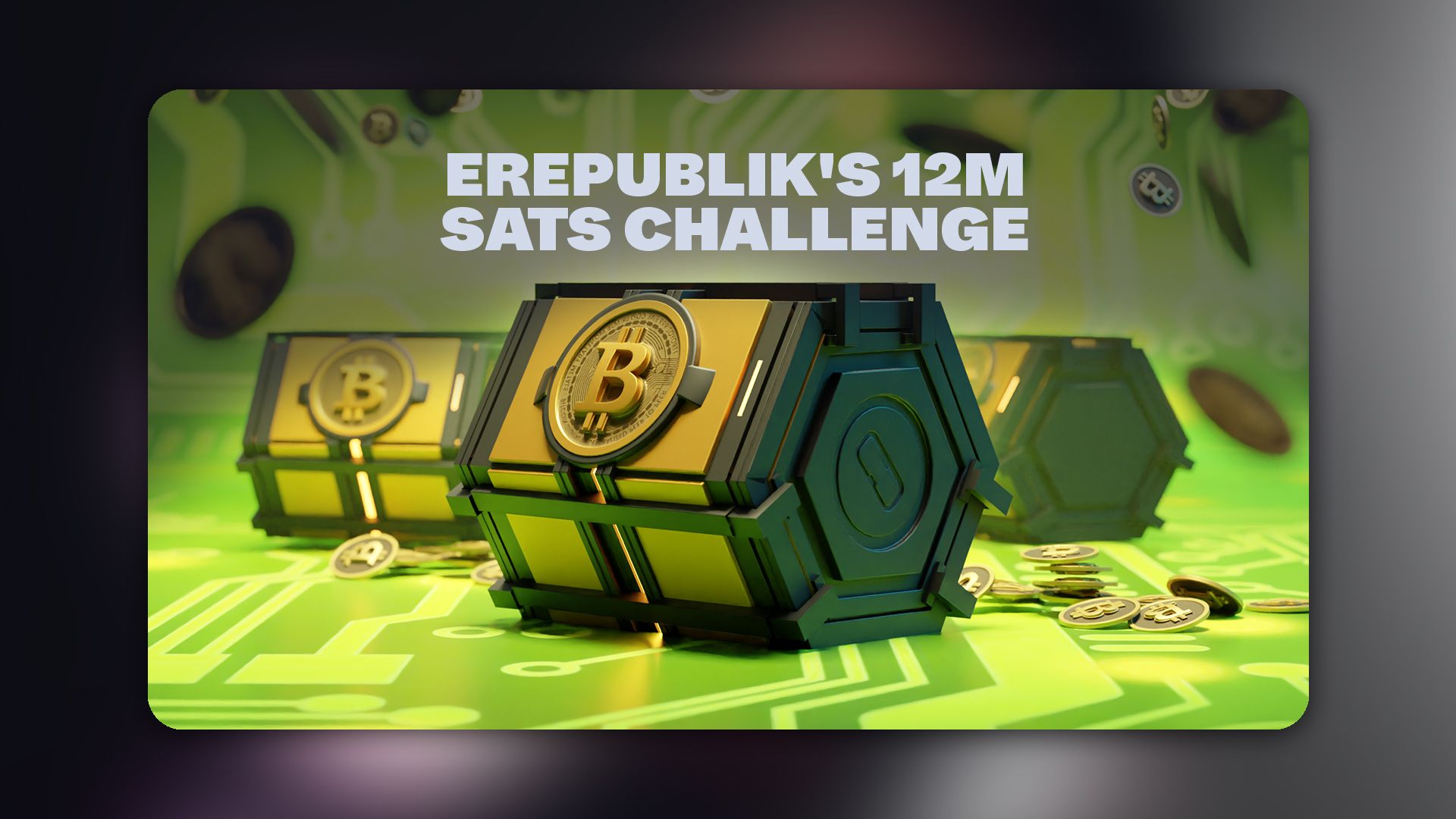 Withdraw the Bitcoin you earn anytime
The beauty of this integration is that as soon as you earn your Bitcoin reward, you can already withdraw it to the ZBD app, no matter the time or place. You'll get charged nothing for the transaction and it will happen sooner than you can say Bitc… Oh, it's done already!
All you need is the ZBD app. You can download it for free, create your own ZBD username and connect it to eRepublik for an instant and seamless flow of money from the game to your wallet.
What is the ZBD app?
Your portal into Bitcoin gaming with lots of featured games, events and a powerful Bitcoin Lightning wallet. Basically, the one thing you need to start earning Bitcoin by playing games.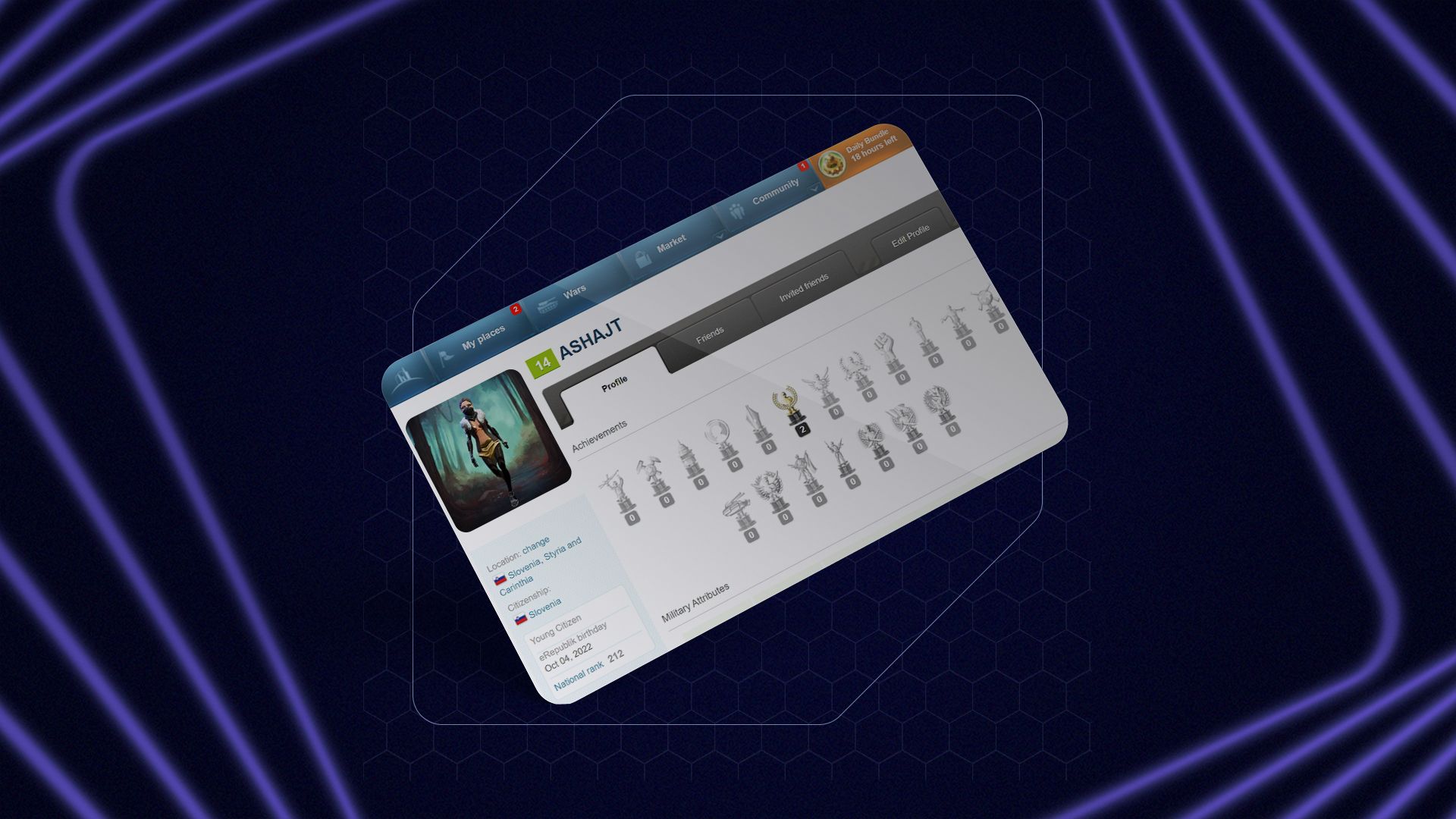 ZEBEDEE transcends genres
eRepublik is a time-tested, free and very engaging exploration of our reality in a virtual world. But, most importantly, it's an MMO – the first-ever MMO using ZEBEDEE tech. Whereas we're already powering racers (ZBD Kart), platformers and a lot of casual mobile games (check them out here), with eRepublik, ZEBEDEE offers players something completely different.
To start your own journey through the ZBD Universe and start earning Bitcoin while playing games, you'll need a rocket ship. We have one ready and waiting for you.
This post was updated in July 2023.