The gaming industry can boast numbers with which few others can compare. The masses of players are already impressive, and it's set to attract even more gamers in the years to come. Thanks to the digital nature of the gaming world, the physical barriers that hinder other industries are not present and allow the gaming industry to flourish globally.
In this article we take a look at how games, gaming technology and the gaming community have grown and evolved, and delve into what we believe to be the missing piece of the mosaic: a single global economic network for the gaming world.
The four cornerstones of digital economy in gaming:

The largest global community – Uniting players, streamers and fans all over the world
The next-generation experience – Gaming is how future generations experience the world, socialize and consume content
The endless possibilities – The market for digital goods and services is virtually limitless
The virtual economy – Emerging technologies introduce real economy into virtual worlds
The largest global community
Back in the day, gaming was seen mostly as a solo activity and stereotyped as being isolating and unsociable. There may have been some truth to that. Before the Internet, gamers were spread out, individualized, and their power as drivers of a whole economy was not readily apparent. But that all began to change when virtual social experiences were introduced to the gaming environment.
Nowadays, gaming has largely outgrown its narrow definition of time spent playing a game. With the rise of the social aspect of gaming, people began forming large communities in chat rooms, on social media, forums, or simply in comment sections. While games are the backbone connecting all these individuals, it can be said that the true gaming experience cannot be properly appreciated without taking the community into consideration.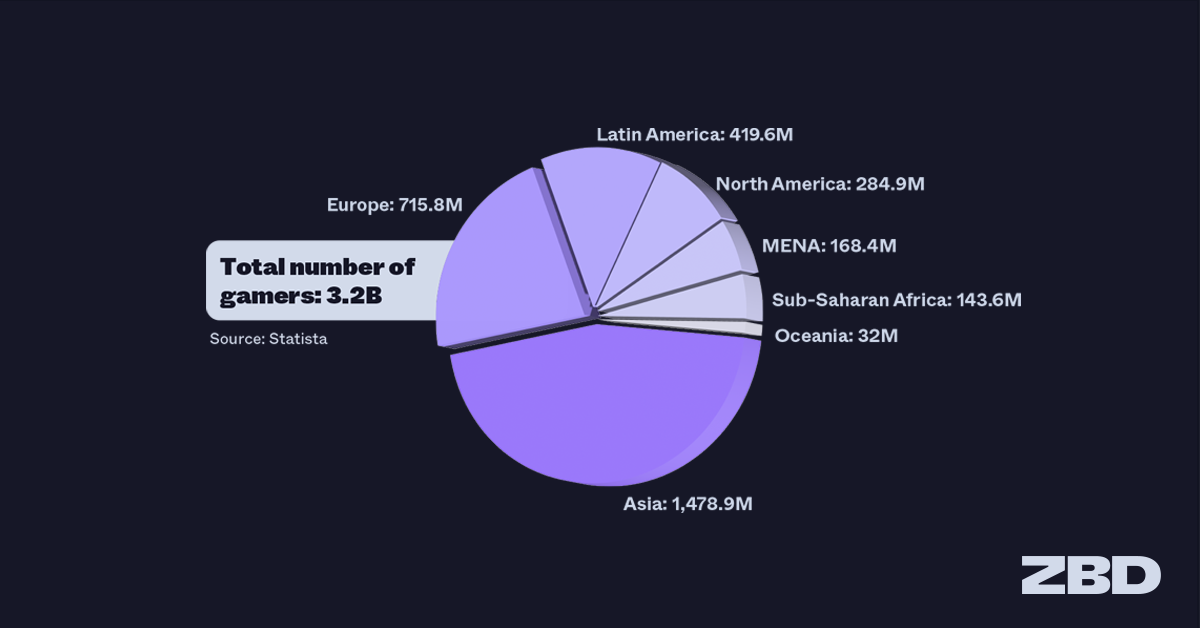 There is also a vast market for those who've given the controller to their big sibling to beat that one hard level and then just sat there mesmerized as the more experienced player showed them a level of skills they thought unobtainable. Video recording and streaming made it possible for anyone, anywhere to watch or share in-game experiences with the world, and millions upon millions of people do.
All this together makes the gaming community one of the largest and most diverse on the planet, connecting people from all over the world without heed for distance or boundaries. Now this vast group connected through the social aspect of gaming drives a market projected to be worth in excess of half a trillion USD in a couple years' time.
The next-generation experience
We live in an age when being exposed to technology from a young age is a matter of fact. Gen Z, the largest demographic on Earth, comprises around one-third of the global population. The number of those who grow up comfortable with technology is only going to get larger as future generations follow in similar technological footsteps. The key here is that young people today learn about technology through entertainment, and entertainment is perhaps best manifested in gaming.
Games and the surrounding communities have become virtual playgrounds where generations of people can hang out and have fun. The gaming world represents one of the first, and sometimes best, opportunities for socialization, as well as an entry point for an early glimpse into understanding economic interactions.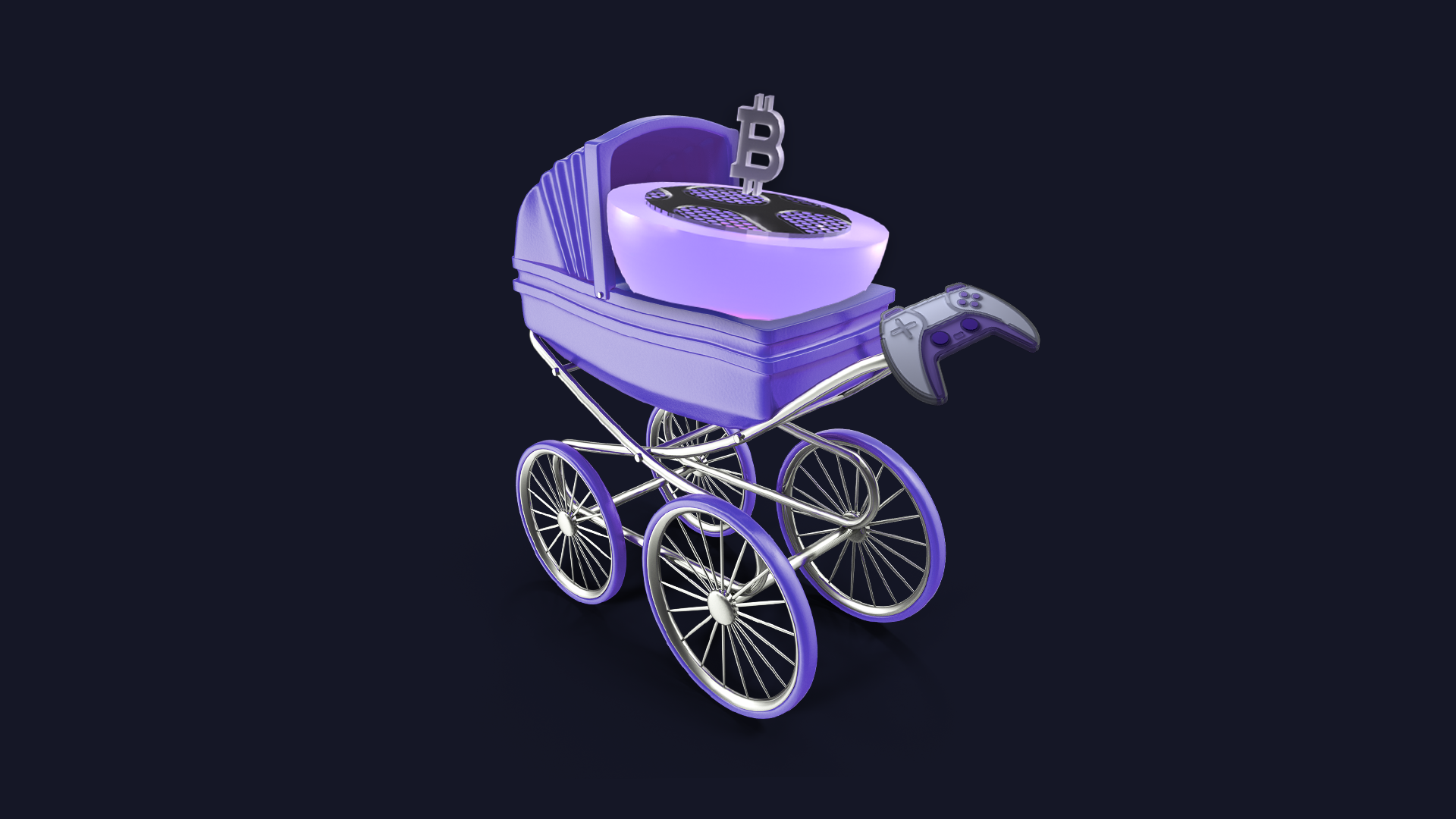 The endless possibilities
Games also have another key aspect going for them. Virtual gaming marketplaces, such as Valve's Steam store, have rendered digital copies and over-the-counter distribution practically obsolete. This has moved games firmly into the digital market and away from the obstacle-ridden hands-on market.
The digital market has no real physical limitations in the same way the real economy does. It is a theoretically near-infinite space, limited only by data storage, processing and bandwidth. The potential for growth within such a system is massive.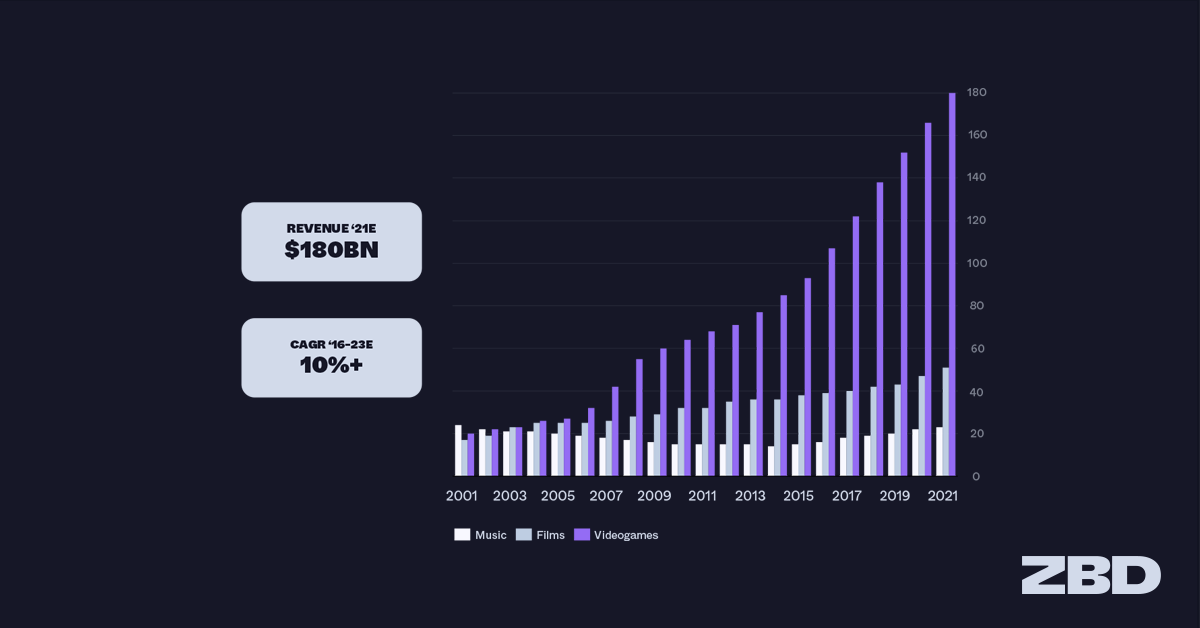 And this growth potential has already started to realize. Just take a look at the popularity of Twitch during the first year marked by the global pandemic. While Covid-19 ground many traditional economies practically to a halt, Twitch boasted an 83% year-on-year rise in viewership. Additionally, consider how Microsoft's recent acquisition of Activision for nearly $69 million broke industry records by a country mile.
The virtual economy
The demand for all things gaming brings to light certain gaps in an otherwise rapid evolution. In particular, game economies which have been built on siloed foundations of premium in-game currency can no longer be sustained in quite the same way. Players invest time into games, and they have realized that their time spent playing is valuable.
Games have contained value tokens inside their internal economies, but that value has been confined to the game world. Gamers grind to get exclusive and unique items worth a lot of in-game currency, inspiring demand in the in-game economic system. This has led to games, such as World of Warcraft, where the in-game currency becomes so important that it actually attains real-world value. However, there is a huge barrier between WoW Gold and fiat: the player still needs to exchange one for the other, and there has been no easy way to do that.
These shackles are holding gaming economies back, but there is a rather simple solution: break the barriers between in-game economies and real-world currency. Here, the ideal tool is what has often been described as the native currency of the Internet and the largest monetary network on the planet. We're talking about Bitcoin. Its purely digital nature allows for a simple and seamless integration into other digital systems, while its status as the oldest, best-established and largest cryptocurrency by far gives it the value and stability usually lacking in proprietary altcoins or NFT-based solutions.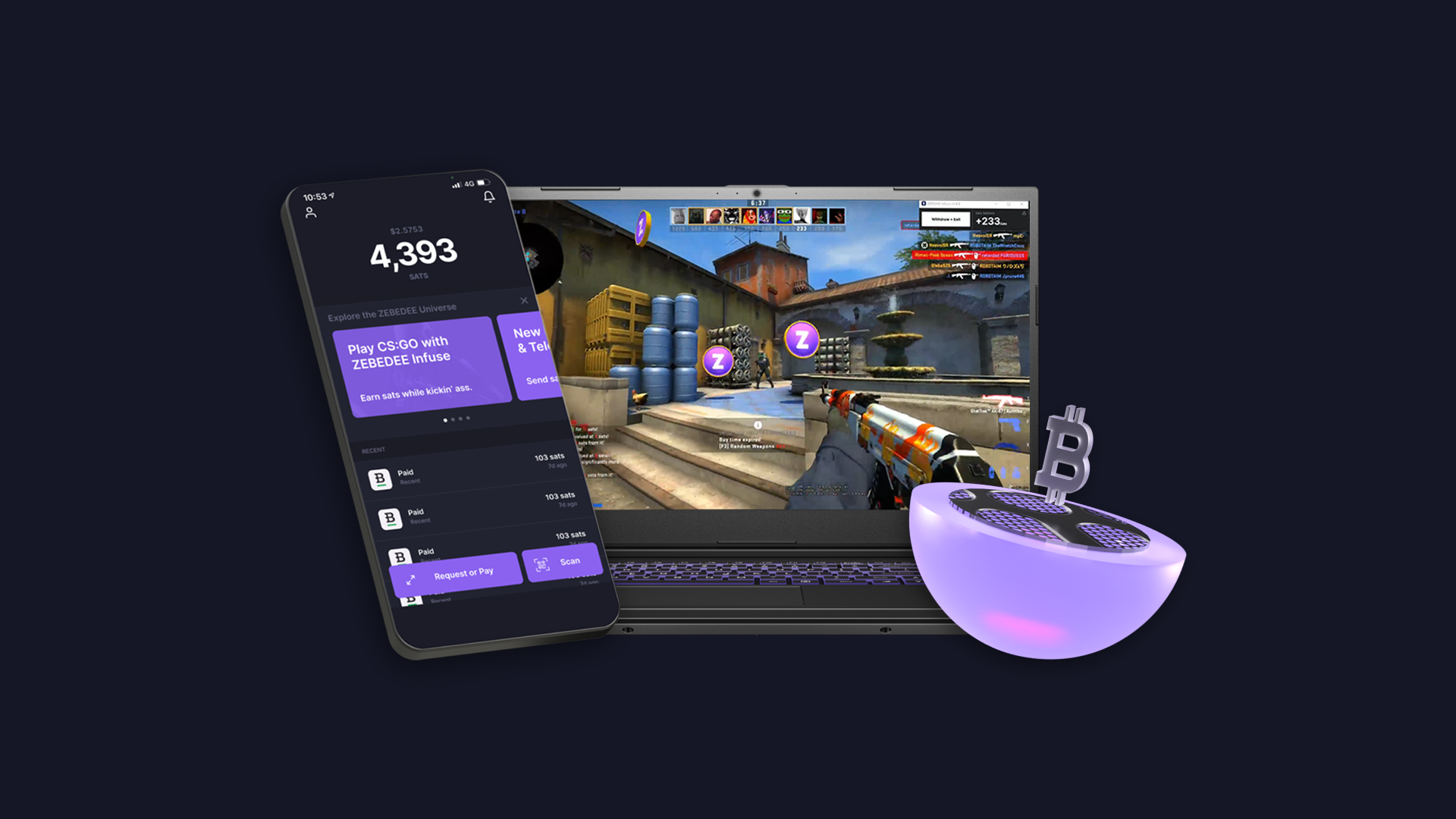 The gaming ecosystem needs a single, real-value "points" system capable of catering to all gamers and the industry as a whole. ZEBEDEE's payments infrastructure built on Bitcoin is an interconnected, interoperable underpinning of the metaverse where value can flow back and forth between games and the real world, from one game into another, and even through accompanying social environments.
If our vision intrigues the game developer in you, reach out and let's discuss what we can build together. And if this excites your gaming side, there are already plenty of Bitcoin games that you can give a go to experience the future of gaming.
This post was updated in July 2023.